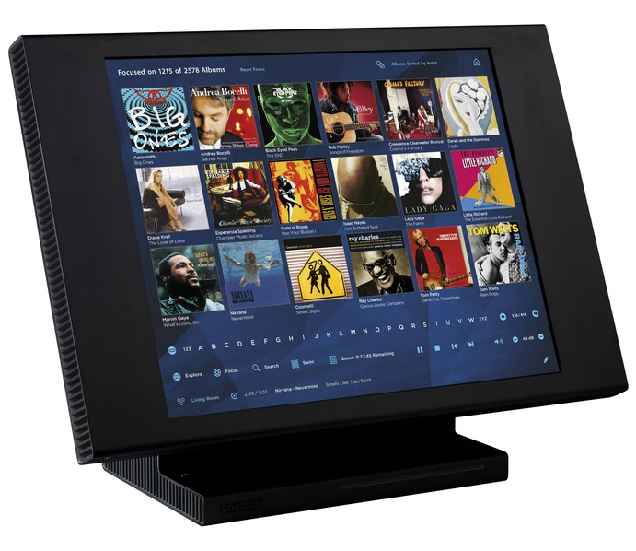 Meridian Audio has just announced the availability of their Control 15 in a stylish black anodised finish.  The Control 15 brings together three elements essential to a streaming system – storage, playback and control, all within a compact and user-friendly freestanding device.  Paired with Meridian's DSP Loudspeakers a state-of-the-art digital audio streaming system is complete.
The Control 15 incorporates an attractive and user-friendly touchscreen interface together with storage, playback and control functions.  An entire music collection can be displayed with full album cover art on a 17-inch high-contrast screen.  Getting to an album in a collection, is as simple as a tap of the finger.  As well, the system can develop a playlist based on criteria that the user is walked through by the system.   
The Control 15 can help you access and therefore, listen to more of your music collection as well as inspire one to discover new music.  Incorporating Meridian's resolution enhancement technologies, the Control 15 is designed to provide clear and lifelike music reproduction that is a pleasure to listen to.
The new black Control 15 is currently available in the new black as well as the original silver anodized finishes at a MSRP of $7,500 U.S.  Look for more details at: http://www.meridian-audio.com/.