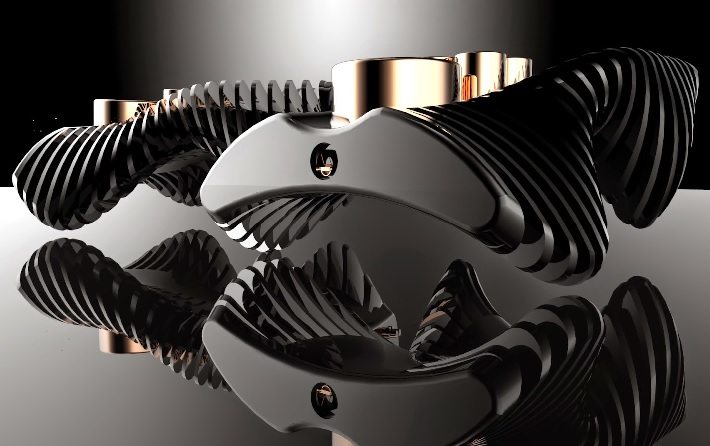 Metaxas returns with their Solitaire and Soliloquy Mono-block amplifiers, almost 30 years after their original introduction. The Solitaire offers 150 Watts (RMS), while the Soliloquy provides a lower output of 100 Watts (RMS), whle providing higher precision in the discrete transistor voltage regulation of both input and high-current output stages.
New dual-printed circuit board construction separates signal from power by putting the small-signal circuitry on an upper board and high-current power delivery "wave-guide" on a lower circuit board. Custom designed driver and power transistors made to Metaxas specification are all individually computer batch selected, matched and load tested.
These latest amplifier iterations of the Solitaire and Soliloquy provide greater depth, transparency and realism than before.
The casework of these mono-block amplifiers is nothing less gorgeous – sensual, organic and striking – the casework is all machied from aluminum with all parts, including the circuit, topology, layout and casework deigned by Kostas Metaxas.
The Solitaire/Soliloquy amplifiers will be joined by a new Ikarus integrated amplifier, Tribute preamplifier & professional mixer and a Prince portable and Emperor electrostatic monitor loudspeakers.
Price and availability of the Metaxas Solitaire and Soliloquy Mono-block amplifiers are yet to be announced. Look for more information at: http://www.metaxas.com/