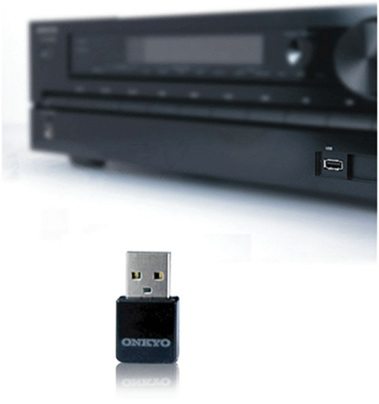 We've all heard the saying that 'good things come in small packages', but do you really believe it?  Well there are raisins…hmmm, maybe not the best example.  Well, how about Onkyo's new UWF-1 Wireless USB Adapter?  
The new UWF-1 will be compatible with all Onkyo network-capable receivers that are equipped with a USB port, introduced in 2011.  It provides an IEEE 802.11b/g/n connection to access music on a home network via the air.  Onkyo receiver owners will surely welcome the new functionality and flexibility provided via this little device.
 The Onkyo UWF-1 wireless adapter will be available April 2011 for $39 U.S.
 More details at:  http://www.onkyo.ca