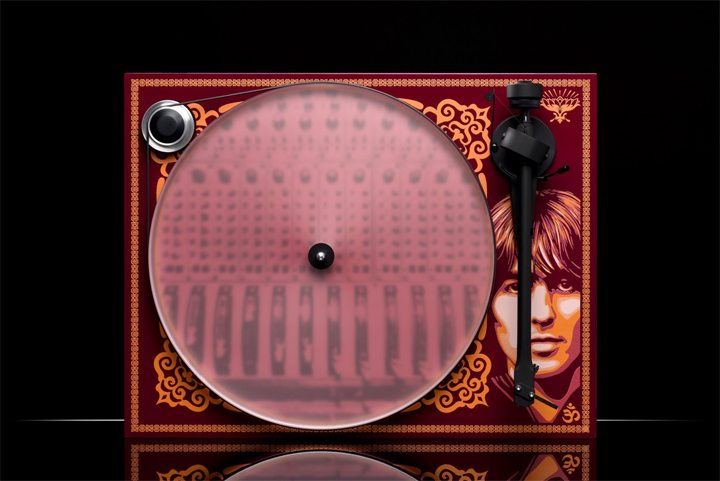 Pro-Ject Audio Systems is known as the world leading producer of analogue hifi audio equipment for more than 25 years. Producing a range of products with excellent sound and finish with an impeccable price-performance proposition. It was always our aim to offer class-leading sound quality for budget and high-end turntables. This and our passion for music is driving our productivity. We are very proud to introduce our newest collaboration with one of the most influencing artists of modern history, George Harrison.
This special collaboration between Pro-Ject Audio Systems and the Universal Music Group features one of the most influencing artists of modern history, former Beatles member George Harrison! The turntable used is Essential III, the evolution of a milestone. It features high quality and audiophile components, such as an Ortofon OM10 cartridge, a precision diamond cut aluminium pulley, top notch MDF chassis, an acrylic platter or a completely redesigned motor control. Its sound is both lively and relaxing, musical and detailed just like the music from George Harrison, therefore they are the perfect partners in crime.
Main features of Pro-Ject George Harrison record player: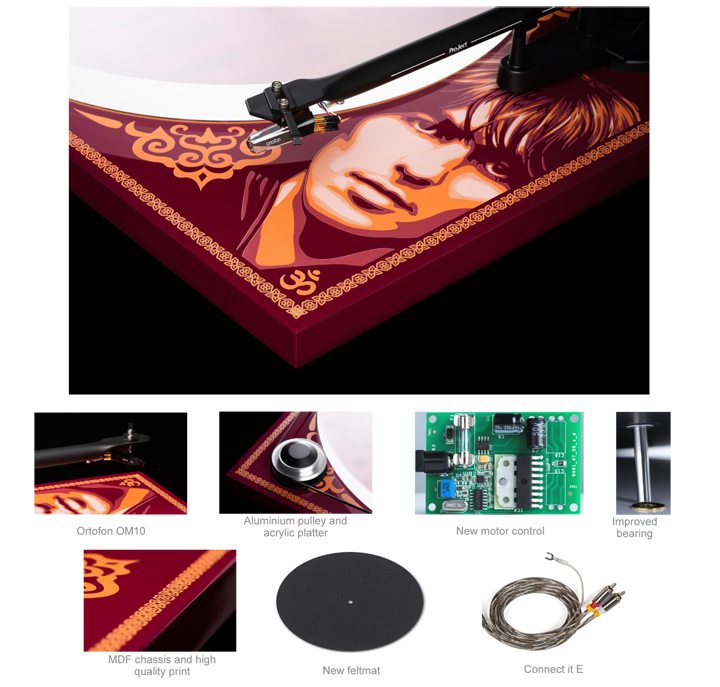 The artwork on the turntable was created by Studio Number One. The original artwork was designed by Shepard Fairey, one of the best known street artists around, for the Harrison family. It features a distinctive portrait of George Harrison and forms together with the indian patterns and the analogue mastering machine (below the acrylic platter) a very unique look.
This one of a kind masterpiece is limited to 2500 pieces worldwide.
The Pro-Ject George Harrison record player retails for 499€.