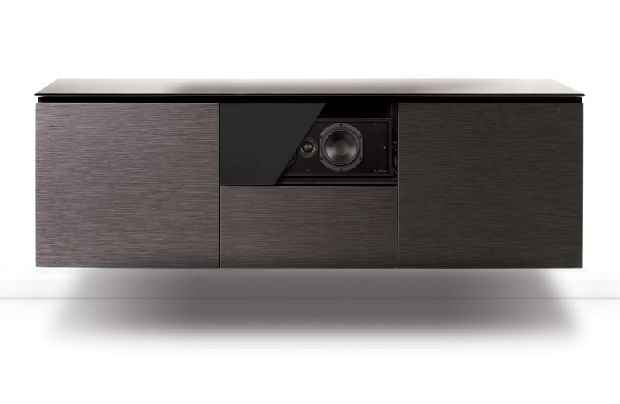 Salamander Designs, Ltd., has just announced their new integrated loudspeaker accessory for their Synergy and Chameleon cabinets.  The new integrated loudspeaker solution has been developed with Leon Speakers and conceals a high performance loudspeaker behind a cloth fascia within the A/V cabinet.  No more decor compromising speakers, no more visible wiring, just style.  
The Salamander integrated speaker solutions are specifically tailored for each cabinet and come with brackets that facilitate up-and-down rotation of the loudspeaker to optimize performance for any room or seating solution.  There are single-wide cabinet bays for just a center channel speaker, as well as, double or triple-wide bays to house an LCR (left-center-right) speaker system. 
The new integrated loudspeaker option works with all 1998 and subsequent Synergy and Chameleon cabinet models.  For the Chameleon lineup there are six new styles in 25 configurations, while 150 new Salamander cabinets are available in popular contemporary finishes.  Salamander Designs will be at CEDIA in late September 2013, to help introduced this new offering.
The new integrated loudspeaker accessory is currently available with a starting MSRP of $999 depending on configuration.  Look for more details at: http://www.salamanderdesigns.com/.