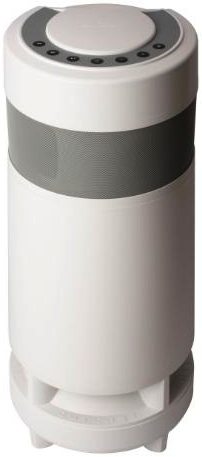 Soundcast Systems, a company that focuses on wireless audio systems and products, has just announced its new OutCast 3.4 multi-room, multi-source wireless speaker system with subwoofer. This new product is another option for those planning their summer outdoor entertainment areas.
OutCast 3.4's technology provides access to up to 3-sources, delivered to up to 4 separate areas, indoors or outdoors. The OutCast 3.4 can wirelessly broadcast up to 300-feet, through walls, doors, floors, ceilings and roofs.
•Tri-amplified, high-definition audio reproduction w/DSP
•Long-range, interference-free wireless technology
•Internal battery provides 10-to-20 hours of wireless music (+/- power level)
•Easy to use backlit top panel keypad for control
A built-in smart control system, gives you added flexibility in control and operation. In addition to allowing 3-source music selections and controls for your iPod / iPhone/ MP3 / PC or Mac music library, you can access Pandora, Rhapsody, iTunes, Radio, HD Radio, Cable Music and even legacy audio sources from the receivers' zone 2 output.
The Soundcast OutCast 3.4 is currently available at a MSRP of:
$1,199.00 U.S. (transmitter included)
Look for more details at: www.soundcastsystems.com