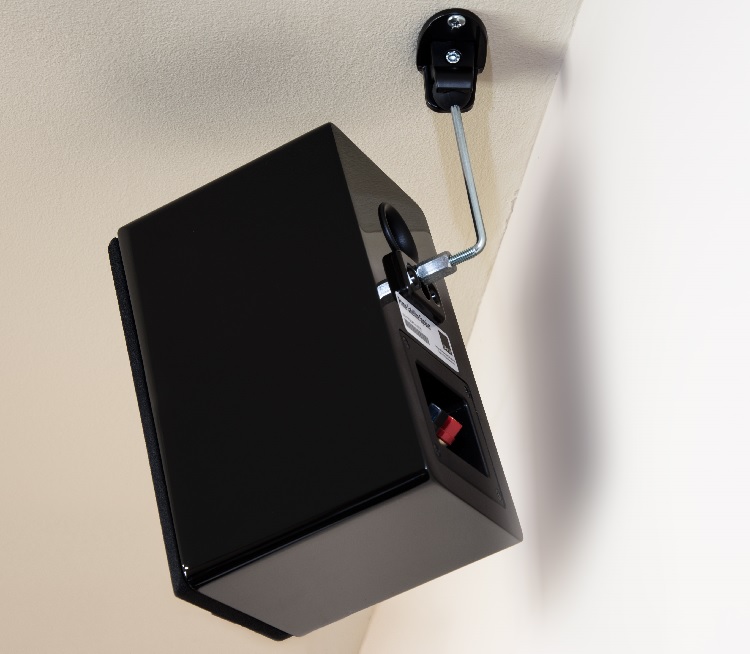 SVS has announced its new SoundPath Pivoting Wall/Ceiling Bracket. This new product provides a flexible and convenient speaker mounting solution, which is adapted to virtually any room set-up and provides an enhanced audio experience. This new SoundPath Pivoting Wall/Ceiling Bracket joins SVS' growing SoundPath audio accessory line that includes speaker cables, interconnects, subwoofer isolation systems and more.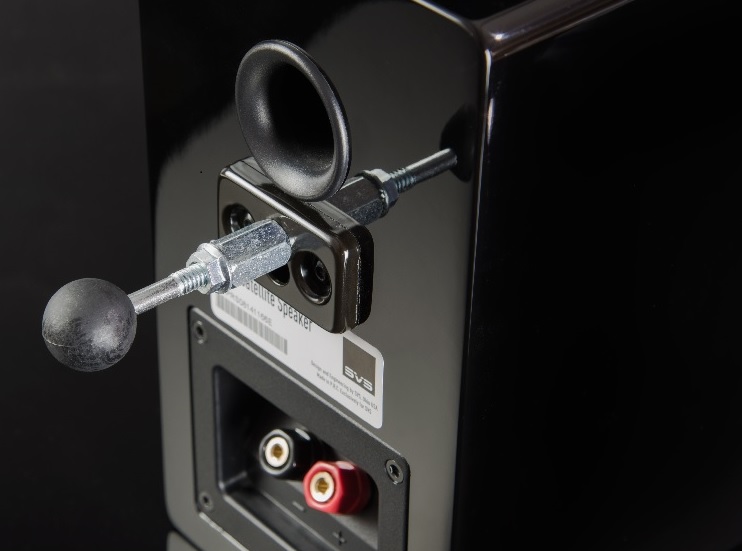 Utilizing a flexible ball and clamp design, the new SoundPath Pivoting Wall/Ceiling Bracket provides rotation of 360°, pan 180° and tilt beyond 30°. Regardless of placement, a mounted speaker can be finely adjusted to optimize the listening experience. The new SoundPath Pivoting Wall/Ceiling Bracket is most useful in multi-channel, 5.1, 7.1 and other surround sound set-ups, as well as for height channels, including DTS:X, Auro-3D etc.
The SVS SoundPath Pivoting Wall/Ceiling Bracket features a wide variety of mounting hardware and works with nearly any brand or model of speaker up to 7.7 lbs. All bracket hardware and components are constructed of durable cast aluminum and high density ABS for secure, long-term use. The bracket is also sonically inert so it never adds sonic artifacts or resonances like cheaper speaker brackets.
The SVS SoundPath Pivoting Wall/Ceiling Bracket is a perfect complement to SVS Prime Satellite Speakers, which can be used as surround, center, front or height channel speakers. The unique design integrates with the Prime speaker's included key-way bracket for a simple and elegant solution with full pivoting action. This allows for precise positioning of the Prime Satellite Speakers for optimal performance in all home theater and audio systems.
Whether it's an interconnect cable to hook up a subwoofer or other component, a bass management fix to eliminate room artifacts, or speaker cables for home theater or two channel systems, the SVS SoundPath line fills the void between exorbitantly priced solutions and bare bones, point A to point B audio accessories. SVS SoundPath audio accessories work with any brand of audio gear as well as the company's existing speakers and subwoofers. SVS currently manufacturers two full speaker lines, the Prime and Ultra Series, as well as a range of sealed, ported and cylinder subwoofers.
For more information, please visit: http://www.svsound.com ; SVS on Facebook; SVS on Instagram; SVS on Pinterest ; or SVS on Twitter