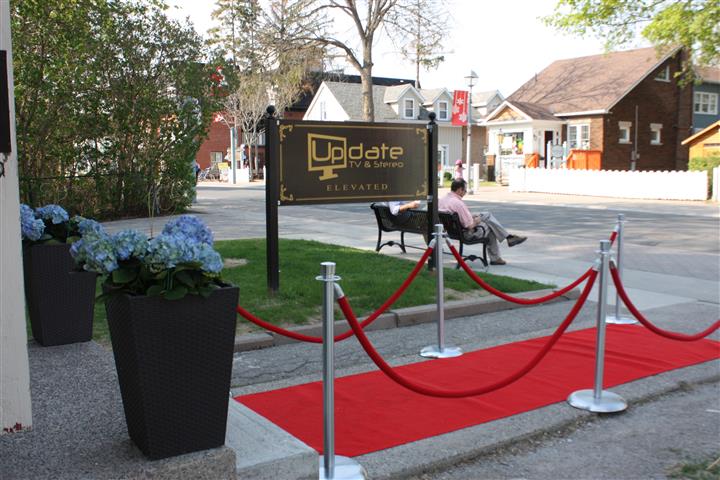 This past Friday, I was able to attend the Update TV & Stereo – Elevated 1st Anniversary Party and I had a blast. The Elevated location is one of three Update TV & Stereo stores and is located on the quaint and hip Main Street in Unionville. The Elevated store is set up within an old retired church building, having steeple, stain glass and vaulted ceilings. The products range from mid to upscale, hence the name Elevated.  The Elevated store itself features a total of four separate demonstration rooms, the largest of which is in the open main area that showcases some upscale 2-channel audio products, a wall of televisions and a multitude of accessories and cable products.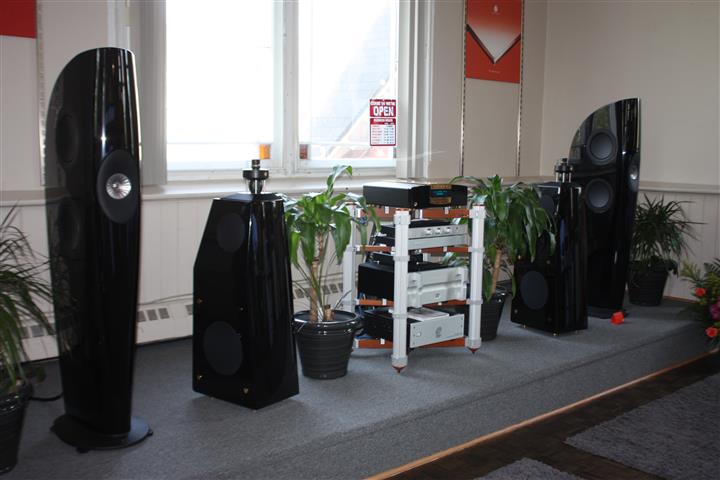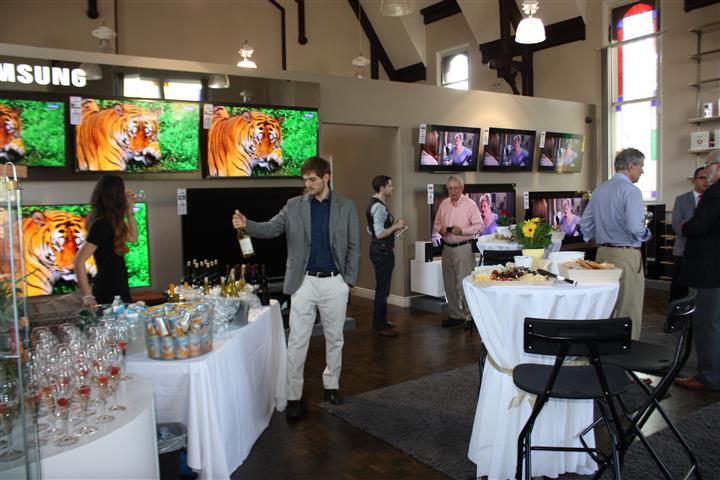 Moving down the central hallway to the left and right are two medium-large private listening rooms with a number of 2-channel products within.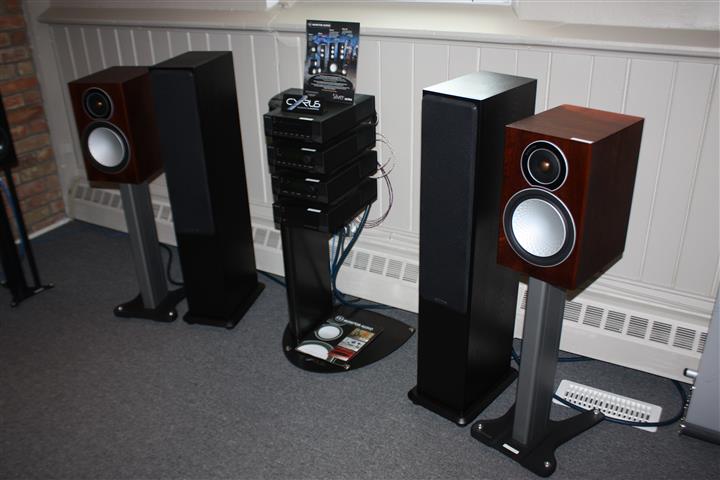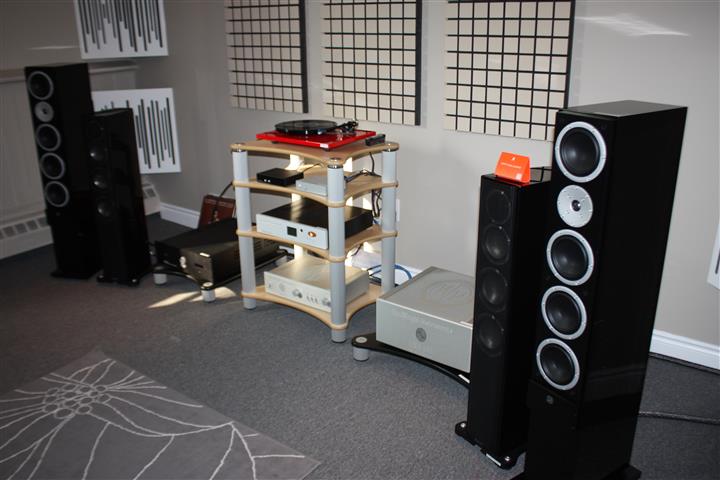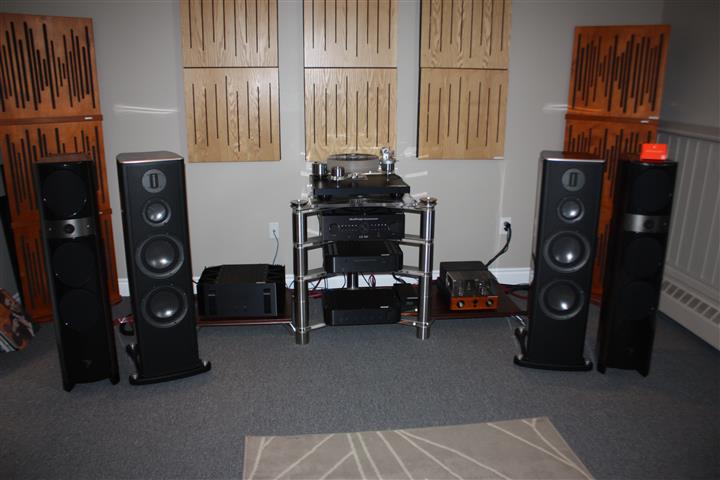 At the back of the store is a room for the whole family – a full Dolby Atmos 9.1 channel home-theatre with a projection system. Here is David Susilo, an ISF, THX Certified Professional, CEDIA Certified Instructor, CEA and HAA member with a PhD in Psychoacoustics providing a demonstration on Dolby Atmos: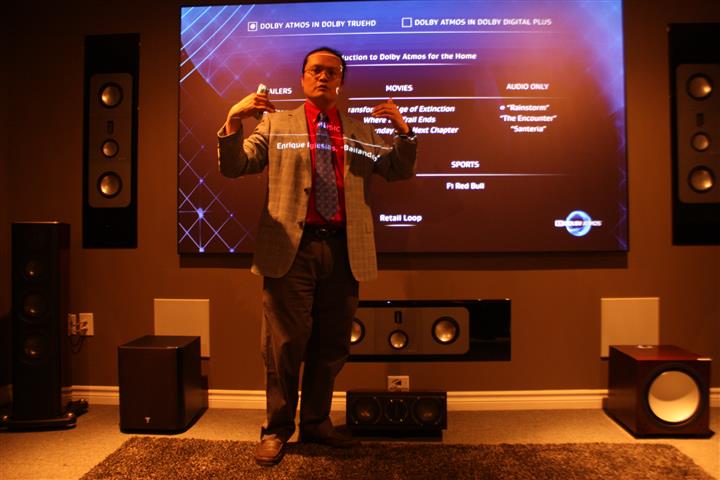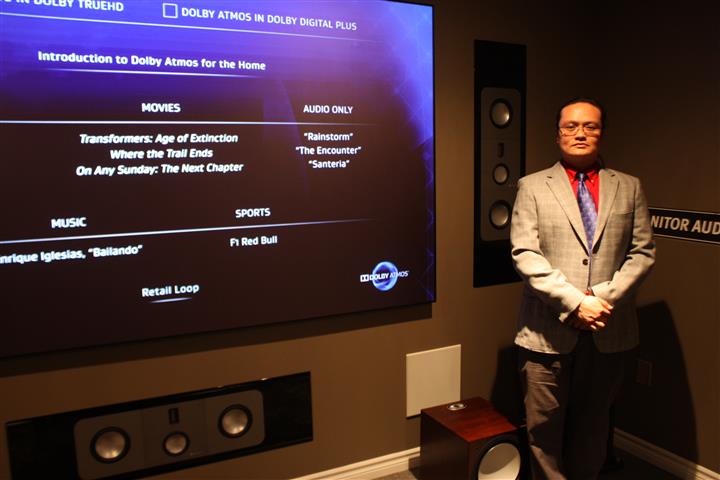 I got a chance to sit in on this demo, which was pretty phenomenal. I'm now a convert and fully convinced that Dolby Atmos is the real deal. The demonstration included the sound of rain, a jungle soundscape and also a bit of the latest Transformers movie. Switching back between the Dolby TrueHD and Atmos versions demonstrated the superiority of Atmos by enveloping the listener within the soundscape – making everything "more real". I strongly recommend if you are considering a home threatre to experience Dolby Atmos yourself.
Here are the proud store owners (Trevor Wong and Stacey Sniderman) toasting the 1st anniversary of the store.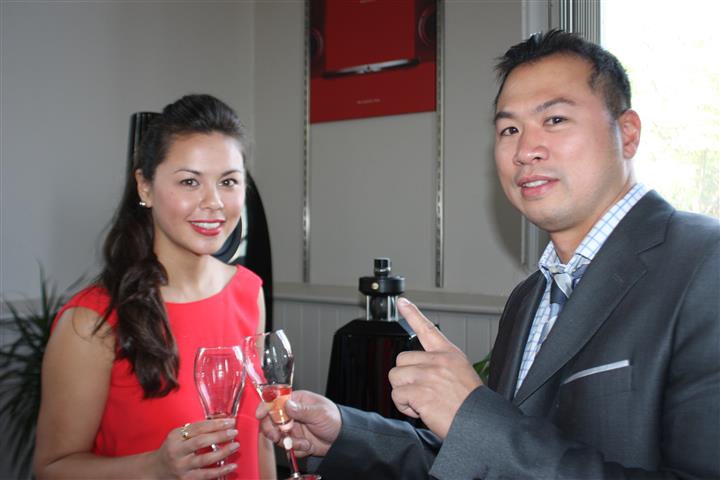 And, here is Mike Osadciw, our own CANADA HiFi Magazine video expert speaking to the gracious hosts.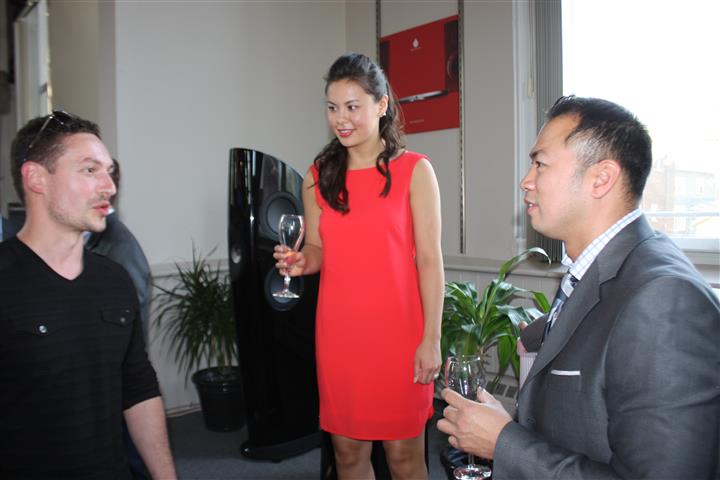 Many enjoyed the festivities and the opportunity to listen, see and be delighted. Take a look at these photos: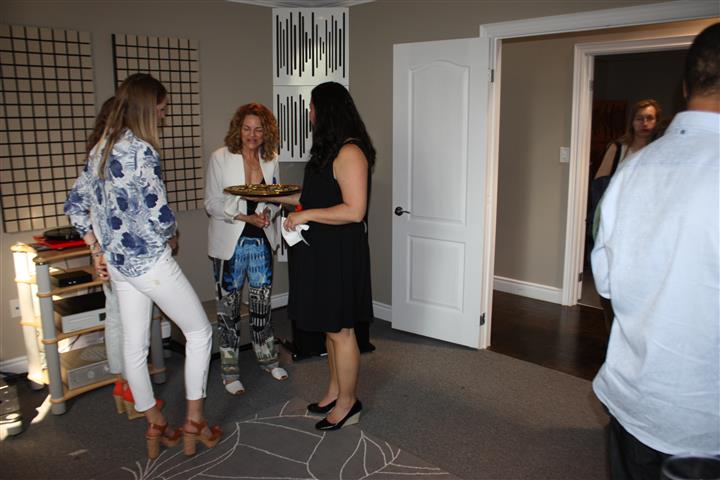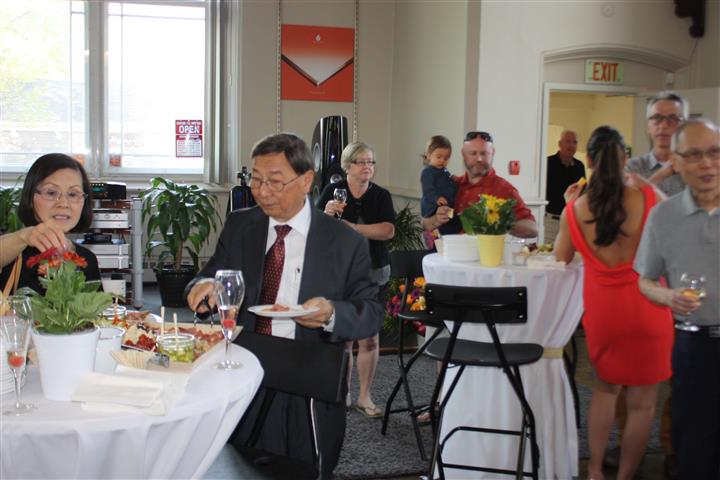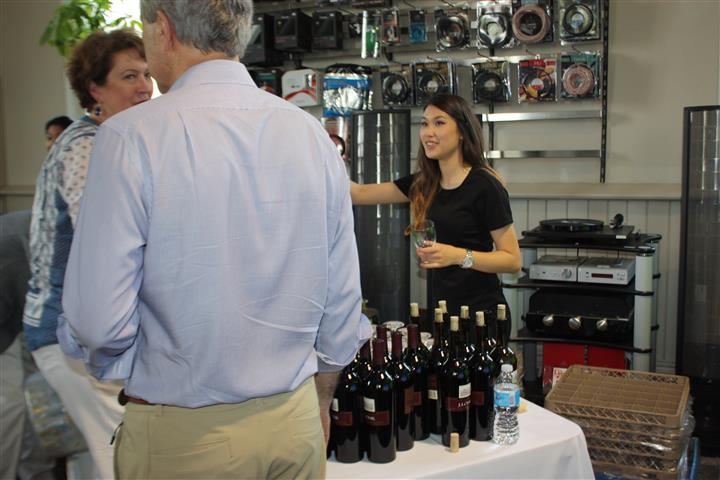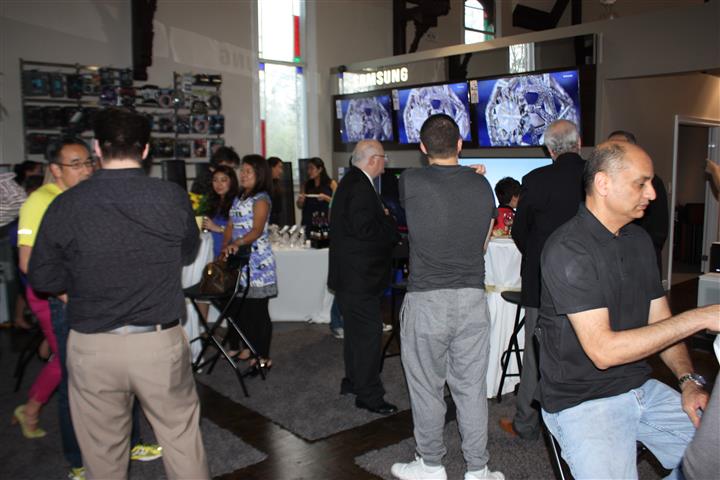 And though these guys may kill me for grabbing an impromptu and candid shot – here it is (left to right) – James Drew of Wired for Sound; Vince Scalzitti of Tri-Cell Enterprises and; Don Rhule of Kimbercan.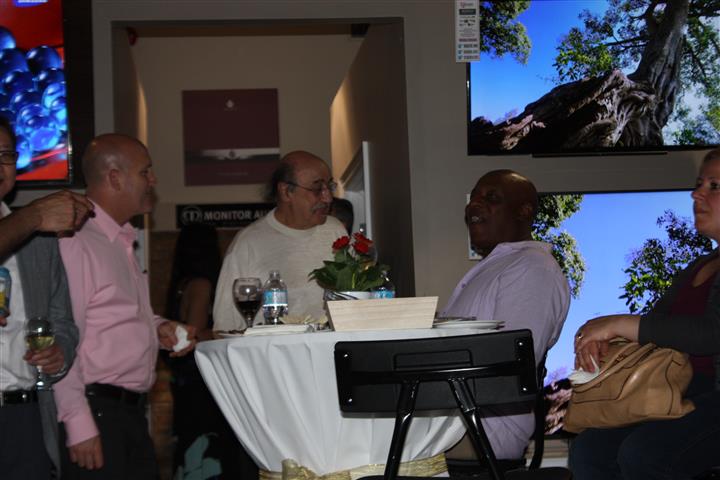 Congratulations to Trevor and Stacey on the one year anniversary of Update TV & Stereo – Elevated!  Wishing them many more to come!
I invite you to visit their website at www.updatetvandstereo.com