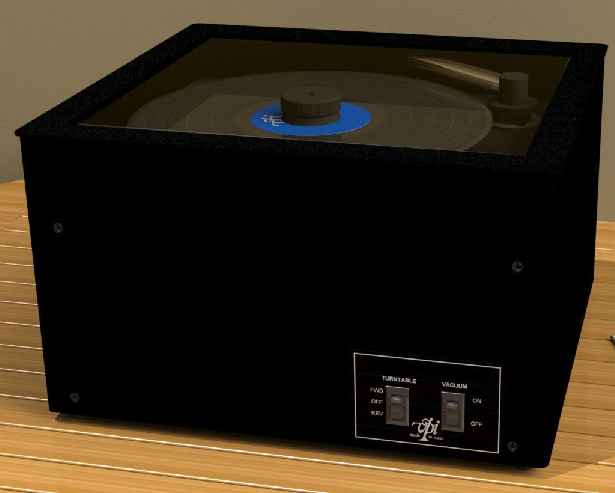 VPI Industries has just announced their all new MW-1 Cyclone vinyl record cleaning machine.  The new MW-1 Cyclone is positied, in terms of pricing, features and performance, right between the existing VPI HW-16.5 and their HW-17 record cleaning machines.  
VPI has developed the Cyclone to meet the needs of those that are looking for a higher performance unit than the HW-16.5 but are not prepared to pay for the HW-17.  As well, the new Cyclone will have a shorter production time than the HW-17.  The Cyclone exceeds the existing HW-16.5 in three ways: it includes an aluminum housing for stronger durability; it has the ability to turn the motor clockwise and anti-clockwise with the vacuum on, and; the motor drives the platter from the outside, rather than via the center, allowing firmer pressing of a cleaning brush without the chance of bending or breaking the center motor shaft. 
The final production model will have an MSRP of $1,000 U.S. and is scheduled to be displayed and demonstrated for the first time at the upcoming Rocky Mountain Audio Fest.  Look for more details at: www.vpiindustries.com.