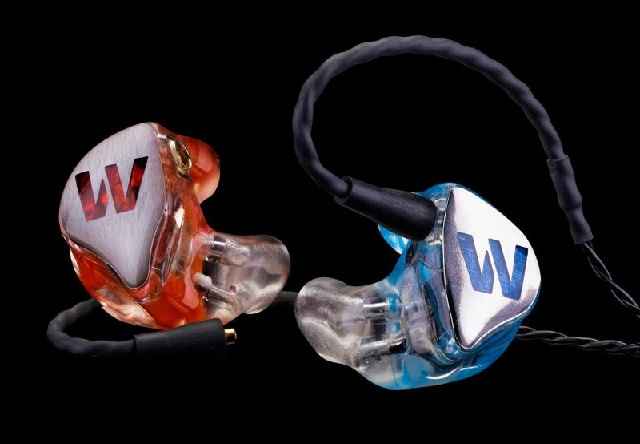 Westone has announced that it will release the new Elite Series ES60 in-ear-monitor (IEM) at the NAMM (National Association of Music Merchants trade show.)  The ES60 is Westone's newest IEM in their Elite Series, which is designed by musicians for music professionals and audiophiles.  Featured with the ES60 is True-Fit technology that involves custom made earpieces that are cast from actual impressions of the individual's ears.  This custom build ensures the accurate and comfortable fit and acoustic seal possible.
Inside the ES60 there are six balanced armature drivers/per earphone and a multistage crossover. Westone's Dual Bore technology allows for the IEM's high and low frequency sound components to be channeled through separate passages in the sound port and sum within the user's ear canal instead of the earpiece. 
Westone uses a two material approach to the monitor design consisting of a flex canal, a body temperature-reactive, semisoft earpiece canal additive for increased comfort and acoustic seal, minimizing external noise. The cold-pour acrylic earpiece housing provides increased durability and enclosure stability.  
Custom options for the ES60 inclued real abalone shell or carbon fiber faceplates, as well as exotic woods, laser engraving and additional carbon fiber selections.  There is also the option to customize with thousands of new colors, materials and design combinations through Westone's online Customizer.
Each Elite Series in-ear monitor is supplied with Westone's robust EPIC cable constructed of bifurcated, high-flex, ultra-low resistance tinsel wire, reinforced with a special aramid fiber. The new EPIC cable is removable and attached to the IEM by a single connector allowing for use with other premium cables from Westone. Additional cables include Apple MFI control and Android control cables.
Westone ES60 In-Ear Monitor Features:
Designed with six individual balanced armature drivers and multistage crossover designs
Dual driver for the tweeters, mid-ranges and bass for a powerful yet balanced sound that offers great detail and high energy output
Flex canal and cold-pour acrylic earpiece for durability and enclosure stability
EPIC replaceable cable with Up & Over cable routing helps prevent microphonics and keeps the earphone securely in place.
Executive monitor vault – weather resistant travel case
The ES60 is available at a base MSRP of $1299.99 U.S.  For more information, please visit http://www.westoneaudio.com/.