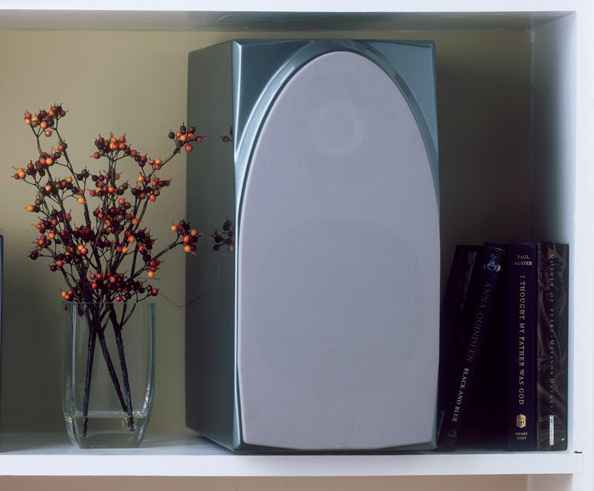 Wilson Audio has just released their successor to their Duette Series, the Duette Series-2.  The Duette Series-2 has been designed to be an audiophile-grade stand-mount loudspeaker that can has great flexibility with room placement.  The tweeter of the former Duette Series has been enhanced in the new Duette Series-2 through the incorporation of a rear wave chamber, which comes from Wilson's Convergent Synergy Tweeter.  The rear tweeter baffle design has been taken from the Alexia loudspeaker.  The result is substantially reduced chamber-born diffraction, reduced distortion and lower noise floor, resulting in greater resolution.
The Series-2 uses an all new cabinet with an angled time-aligned front baffle, having a rake of about 10°.  This angled baffle serves to align the tweeter and the woofer to produce improved time alignment and driver integration at the listening postion.  New construction materials are used in the Series-2 cabinet, including, Wilson's proprietary composite, X-material, combined with internal bracing and a baffle built from Wilson's newest S-material composite.
A simplified design allows the new Series-2 to deliver increased perfromance across a wider range of applications.  This new Duette is optimized for vertical placement and has receptacles in the base that accept a diode foot, which facilitates attachment to the new Series-2 Dedicated Stand.  A stand that has been designed to integrate the separate Novel crossover and umbilical.  The new stand bolts directly to the speaker with the intention reducing unwanted resonances.
The Wilson Audio Duette Series-2 loudspeaker will be available June 2013, pricing has not been announced.  Look for more details at: www.wilsonaudio.com