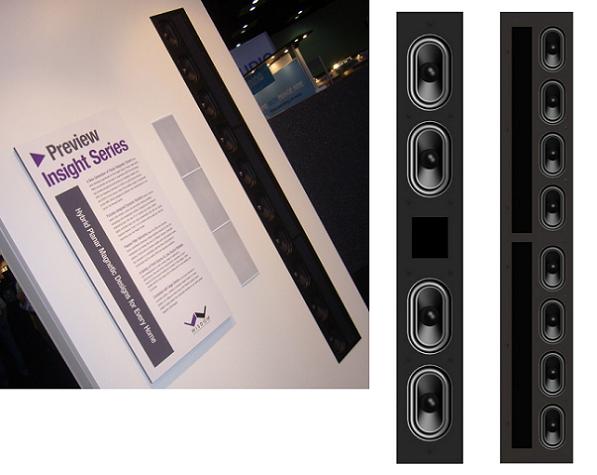 Wisdom Audio has just announced that their new Insight Series in-wall loudspeakers will have their demonstration debut at the upcoming January 2012 CES show. The new Insight Series is slotted to bring core technologies and performance attributes of the established Wisdom Sage Series to consumers at more accessible price levels.
The Insight Series models integrate newly developed planar magnetic thin-film drivers with moving coil woofers, making these speakers hybrid planar in-wall speakers. The Insight Series are unique in the Wisdom product line in that they utilize traditional passive crossovers to permit use with a single powered amplifier per channel. The initial model offering will include four in-wall models, one in-ceiling model and two subwoofers, with other on-wall variants expected later in 2012.
Pricing on the new models in the Insight Series begins at under $1500 U.S. / speaker.
Look for more information at: www.wisdomaudio.com.