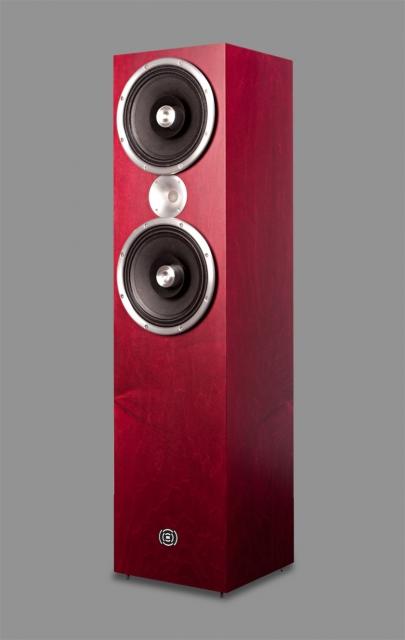 Zu Audio is upgrading their Definition loudspeaker. Based on lessons learnt from the Omen and Soul Superfly models, all existing Definition speakers in the field (Mk.I, Mk.I.5, Pro, Mk.I.9 and Mk.II) can be upgraded to Definition Mk.III level. The upgrades include new full-range nano drivers, an Event cable harness, new sub amplifier and tuning control and internal cabinet modifications for increased structural rigidity. Existing Definition owners have four choices:
• stay as they are;
• send in their old Definition for transformation into Mk.III;
• trade-in their old Definition for the new Definition Mk.IV or;
• just buy a new set of Definiton IV speakers.
There are a number of enhancements in the Definition IV, with the most apparent being to the rear four-woofer array, as there is now a new 12" sub that fires down into the floor. The Mk.IV solves resonance and baffle issues by using weight and mass only where useful. The substructure is a 30° raked dual-wall superstructure, which is designed to solve resonance and dimensional challenges. The new tweeter is a Radian 850.
The new Definition Mk.IV has a MSRP of: $12.500 U.S./pr
New Definition Mk.IV with trade-in credit: net $8.500 U.S./pr
New Mk.III – $7.000 U.S./pr
Mk.III upgrade to existing Definition – $3.500 U.S./pr
Look for more information at: www.zuaudio.ca