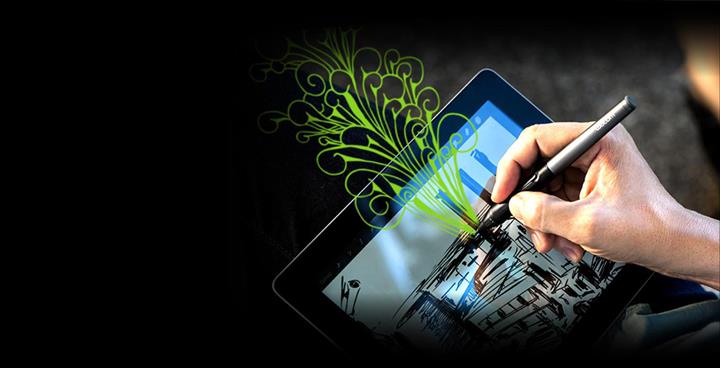 Happy Holidays From Suave Kajko & George de Sa!
GIFTS UNDER $100
Wacom Intuos Creative Stylus 2, $79 US
The applications for tablets never cease and the Wacom Intuos Creative Stylus 2 is a great and well-priced iPad stylus for the budding artist.  Great accuracy and a comfortable feel make it a sure-to-please gift for any iPad owner.  A thin pressure-sensitive tip makes drawing or painting intuitive, while delivering a natural feel.  A creative gift that feeds the creative spirit; one that any budding artist should truly appreciate.  www.wacom.com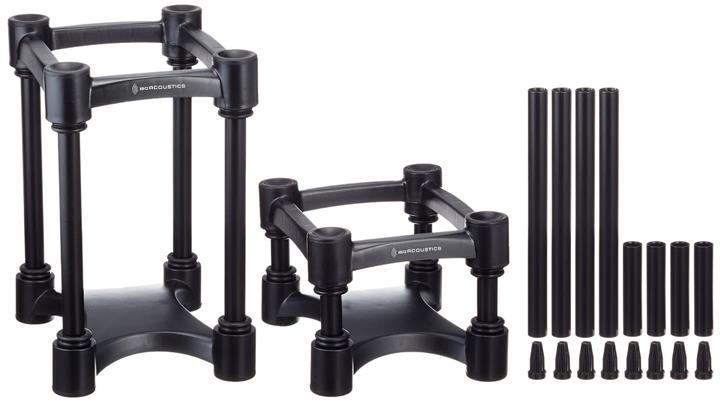 IsoAcoustics ISO-L8R130 Monitor Stands, $89 US
Want to get more out of your existing bookshelf speakers or monitors?  Give them a stand that's designed to draw out the most of what sits on them.  I [George] have heard these demonstrated myself and the results are astonishing.  Don't start shopping for new speakers until you or your friend has tried these monitor stands.  I expect you will be as surprised as I was with how well they work. www.isoacoustics.com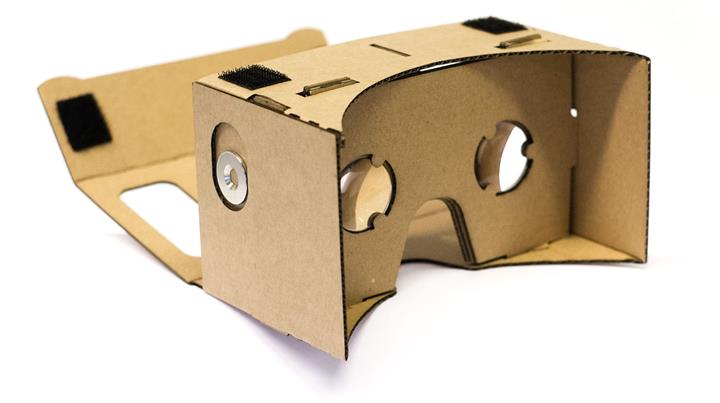 Google Cardboard, $15+ US
Virtual reality immerses the viewer in out-of-this-world experiences.   It's something that's hard to explain with words – you really have to see it to believe it.  The Google Cardboard is the most affordable way to experience the immersion of VR and one heck of a way to amaze everyone at a holiday party.  Just assemble the kit, slide your smartphone inside, download some VR apps and you're off to the races.  vr.google.com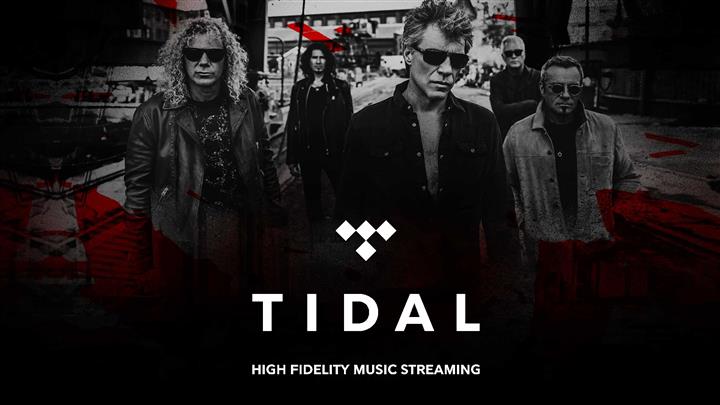 TIDAL HiFi Music Streaming Service, $19/month CDN
TIDAL is a commercial-free subscription music streaming service that offers two tiers of service – Tidal Premium (compressed) or TIDAL HiFi (uncompressed CD resolution).  Where most other music streaming services are just MP3 quality, TIDAL HiFi is a dramatically better music experience.  I [George] can vouch for its quality, as a happy, regular user.  Give the gift of high resolution music to yourself or a friend with a few months of TIDAL HiFi.  www.tidal.com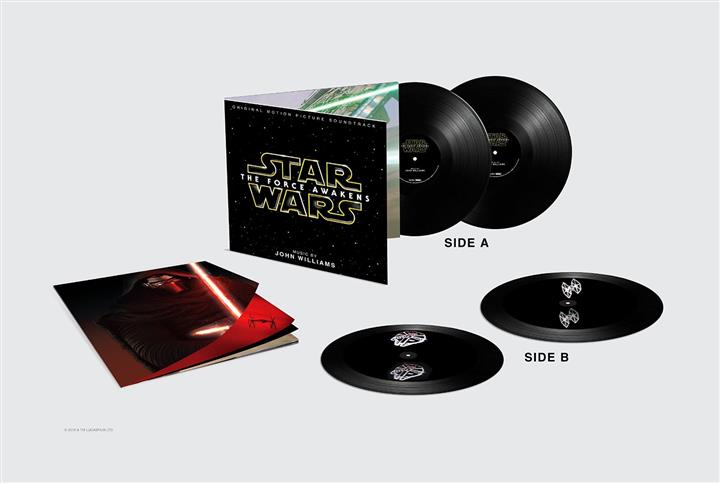 Star Wars: The Force Awakens Holographic Records, $50 US
It's no surprise that the Star Wars franchise has inspired us to develop many of the technologies that we love so much today.  One technology we are still trying to crack from these films is the holographic display.  Each of the two records in this set floats a holographic image in mid-air when you shine a light on it – one shows the Millennium Falcon and the other a Tie Fighter.  Oh, and the soundtrack is fantastic too!  www.disneymusicemporium.com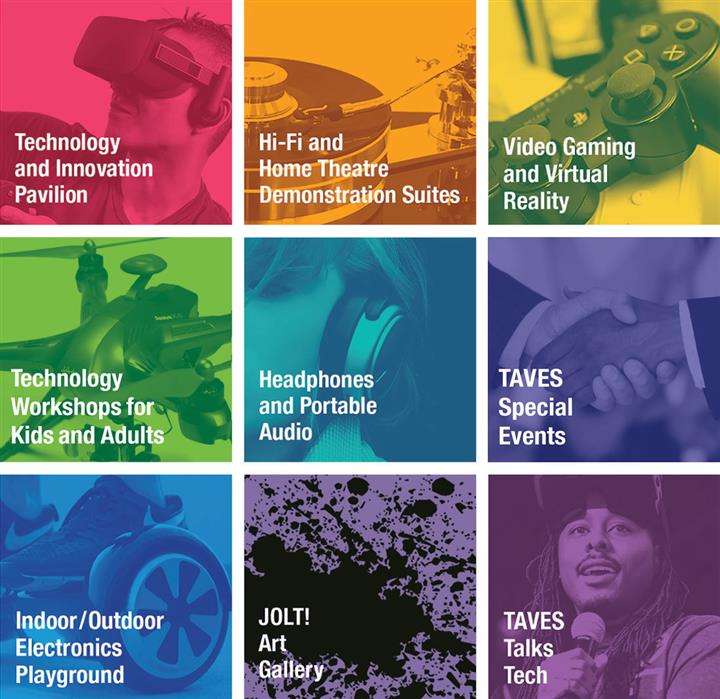 TAVES Consumer Electronics Show Ticket, $25
This show is a tech & HiFi lover's paradise, and perfect for the whole family.  Where else can you find so much of the latest consumer tech all in one place?  From virtual reality to drones, wearables, gaming, HiFi, home theatre, robotics, 3D printing, personal transportation, smart devices and electric vehicles – this show literally has it all.  And if you'd like to learn something in a more intimate setting, don't forget to check out one of the many workshops and seminars.
www.taveshow.com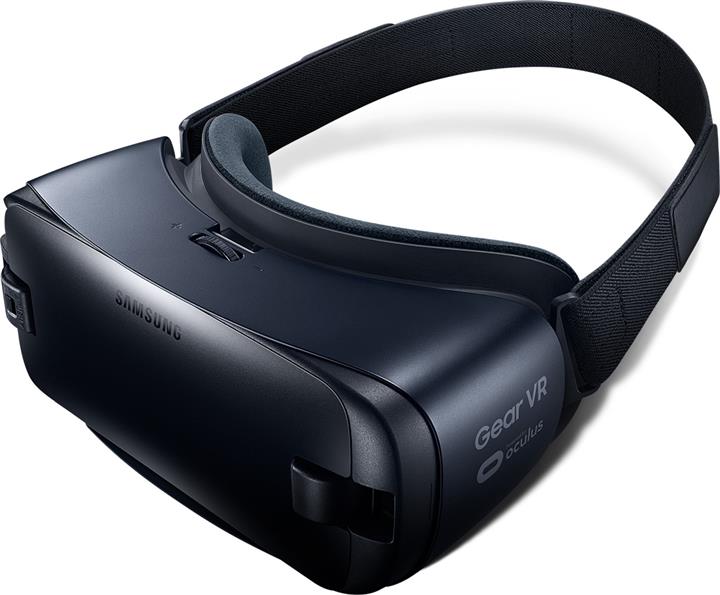 Samsung Gear VR Headset, $99 US
If you've had an itch like me to enter the world of Virtual Reality (VR), you won't find an easier way then with the Samsung Gear VR.  It's a mobile VR headset that Samsung designed with Oculus – known for the Oculus Rift VR experience.  The Samsung Gear VR will work with a number of Samsung Galaxy phones.  With an attractive price, it's one of the cheapest ways to dive into VR.  Get one for yourself and a friend this holiday season.  www.samsung.com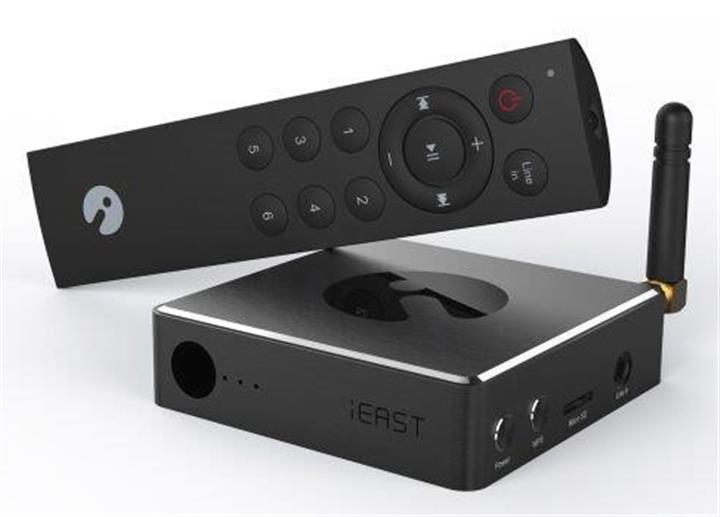 MainStream Audio Multi-room Streaming Components, $99 to $439 US
MainStream offers components that turn existing speakers and music systems in your home, into a seamless wireless, multi-room system.  The "solo" is a streamer that offers 16-bit streaming and turns any pair of speakers into a wireless system.  The "omni" offers the same streaming / wireless capability but adds 24-bit sound quality.  The full-featured "omni+" offers 3 additional inputs (3.5mm jack, Toss Link and USB) to play from various audio sources.  The "amp160" is equipped with all the features of the "omni+", plus a 2 x 80 watt amplifier and a volume knob.  www.mainstreamaudio.com
GIFTS UNDER $300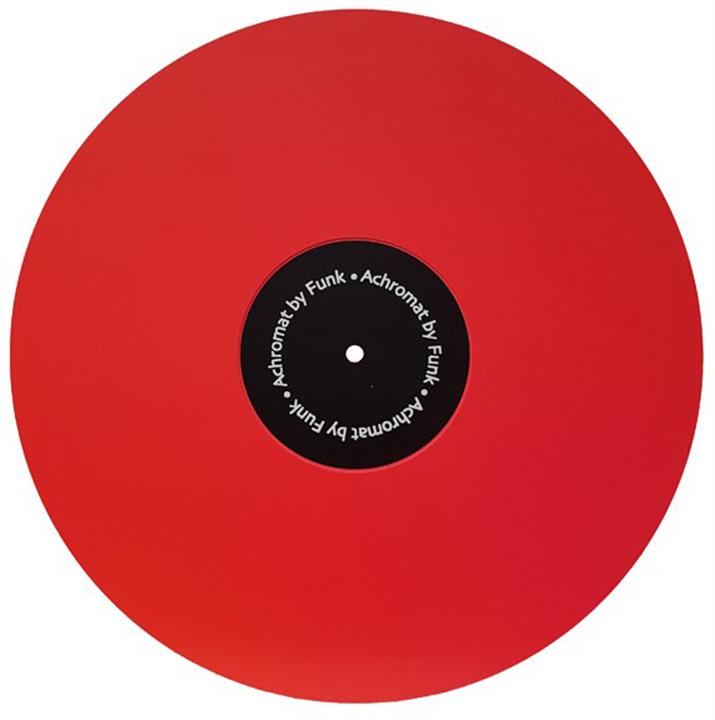 Funk-Firm Achromat Turntable Mat $130+ CDN
Whether it is a vintage turntable or a new model that same truth remains – it's all about the base and that's what the Achromat is all about.  Dropping one on the platter of your turntable will provide noticeable sonic improvements – tighter focus, crisper images and better soundstaging.  Using a special foam with millions of bubbles that eradicate unwanted noise your vinyl will never sound better.  Get one for your friend and yourself, they are that good.  Available at the NOVO / CANADA HiFi store HERE.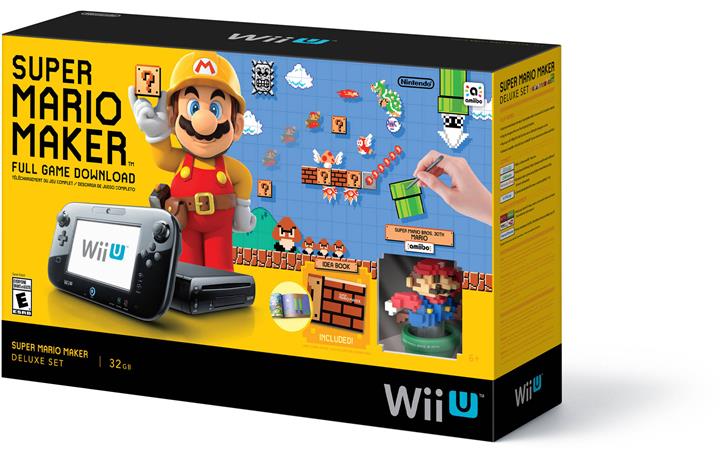 Nintendo Wii U Super Mario Maker Deluxe Set or Mario Kart 8 Deluxe Set, $299 US
A favourite with kids and great fun for the family, Nintendo now offers a deluxe package with the Super Mario Maker game, a Super Mario Maker idea book and a 30th Anniversary Mario Modern Color amiibo figurine.  If the members of your family are a little more competitive, check out the Mario Kart 8 deluxe set instead.  The Wiil U is a great way to have some fun with the family over the holidays.  www.nintendo.com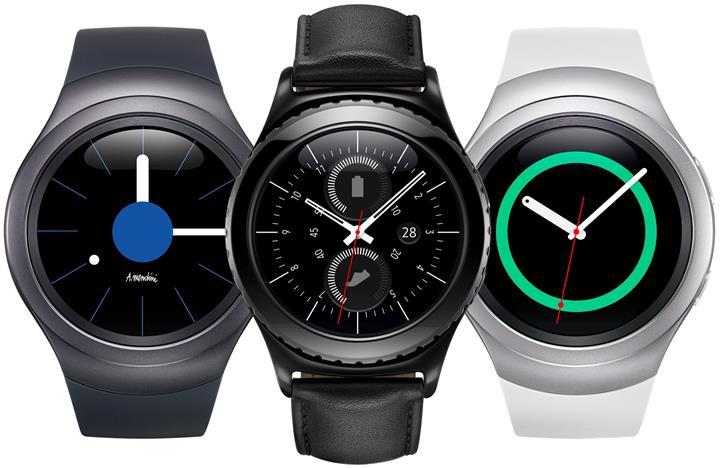 Samsung Gear S2 Smartwatch, $299 US
Looking for a stylish and feature rich wearable?  If you're an Android fan, then look no farther than the Samsung Gear S2 smartwatch.  The Gear S2 sports a fashionable look and clever rotating bezel with an impressive display.  It has solid health tracking and better battery life than many other high-end smartwatches.  Everything is easily accessed via a quick twist of the bezel or press of the buttons.  There are apps for messages, text, email, timer, health tracker and more.  www.samsung.com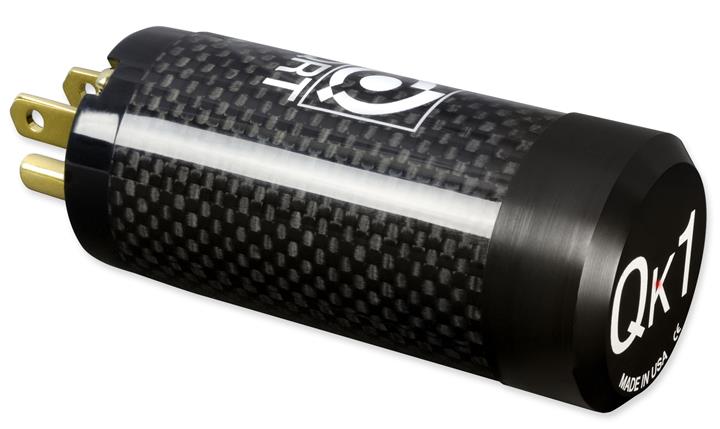 Nordost QRT QK1 AC Enhancer, $249 US
The QK1 uses and innovative design and technology to produce a beneficial effect on standard AC current.  Equipped with Nordost's patented Micro Mono-Filament technology to prevent time delay and distortion, the QK1 results in improved overtones, pace, focus, sharpness and depth in music, with similar benefits to video signals.  Housed in a mechanically tuned carbon-fiber body, it can be equipped with either a US or EU connector.
www.nordost.com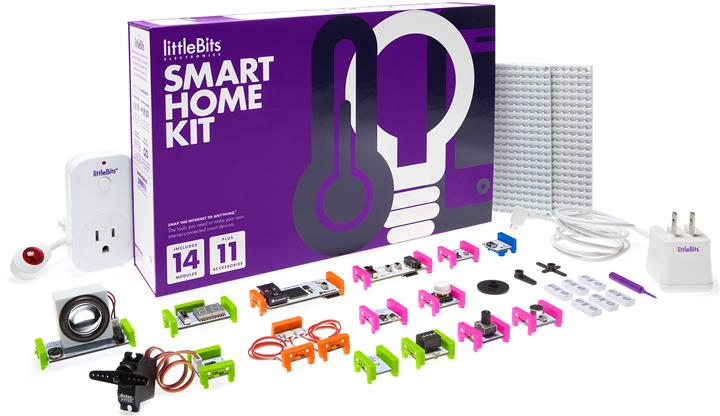 littleBits Smart Home Kit, $249
Help bring a loved one's home into the 21st century with this smart home kit.  With a little ingenuity, this kit will let you solve your unique problems, like brewing coffee from bed, feeding your pet while at work, or turning on your AC as you're heading home from work.  All you need to do is connect all the littleBits components and control your creations with a smart phone.  An included "invention book" will help you get started, but the possibilities are pretty endless.  www.littlebits.cc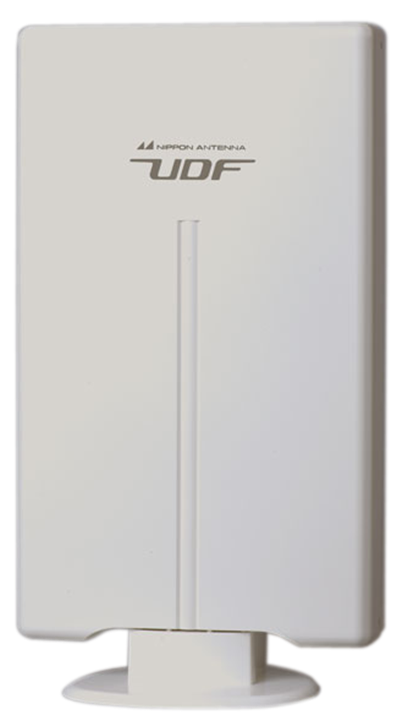 Nippon Antenna UDF85, $129 US
Cable and satellite TV costs continue to climb… and yet the quality of content continues to deteriorate.  That's why some consumers are cutting the cord and turning to a high quality antenna.  The UDF85 will allow you to pick up many local channels, and even some from other close-by cities.  Plus you'll get a crystal clear, HD signal.
www.karmond.com