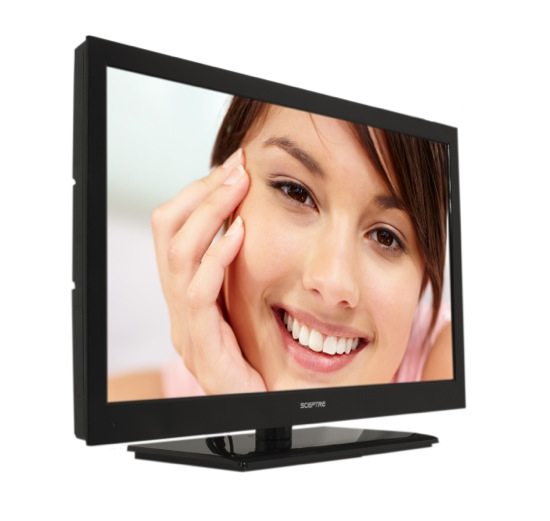 Sceptre Inc. just announced a new budget-priced, LCD 38.5-inch HDTV, the X409BV-FHD in their new eco-friendly 40 Series line. The 40 Series is a line that adheres to strict manufacturing guidelines that aim to increase efficiency and decrease waste. The X409BV-FHD is an ultra energy efficient design, compliant with Energy Star 5.3, with an annual estimated cost of only $14 U.S.
The new X409BV-FHD includes features such as: Auto Dynamic Contrast Enhancement that improves low-light details in dim locations, multiple HDMI ports for easy connectivity, and an LCD backlight life rated at over 50,000 hours.
Additional Details & Features:
* Screen Size: 38.5″
* Aspect Ratio: 16:9
* Contrast Ratio: 5,000:1 Typical
* Brightness: 350
* Resolution: 1920×1080
* Response Time: 8.5 ms
* Built-in Tuner: ATSC, NTSC, Clear QAM
* LCD Backlight Life: Over 50,000 hours
* Ports: 3 HDMI, 1 USB
* Eco: Energy Star v5.3
* Weight: 26 lbs (with stand)
The Sceptre X409BV-FHD is currently available at a MSRP of $399.99 U.S. More information can be found at: www.sceptre.com.