Akiko Audio has just launched their all-new and unique power conditioner – the Corelli Power Conditioner. This new products has taken the company two years to develop as it employs unconventional power filtering techniques to provide greater sonic benefits.
The new Corelli Power Conditioner uses four internal units that are responsible for the active reduction of high frequency noise – resulting in a more beautiful listening experience.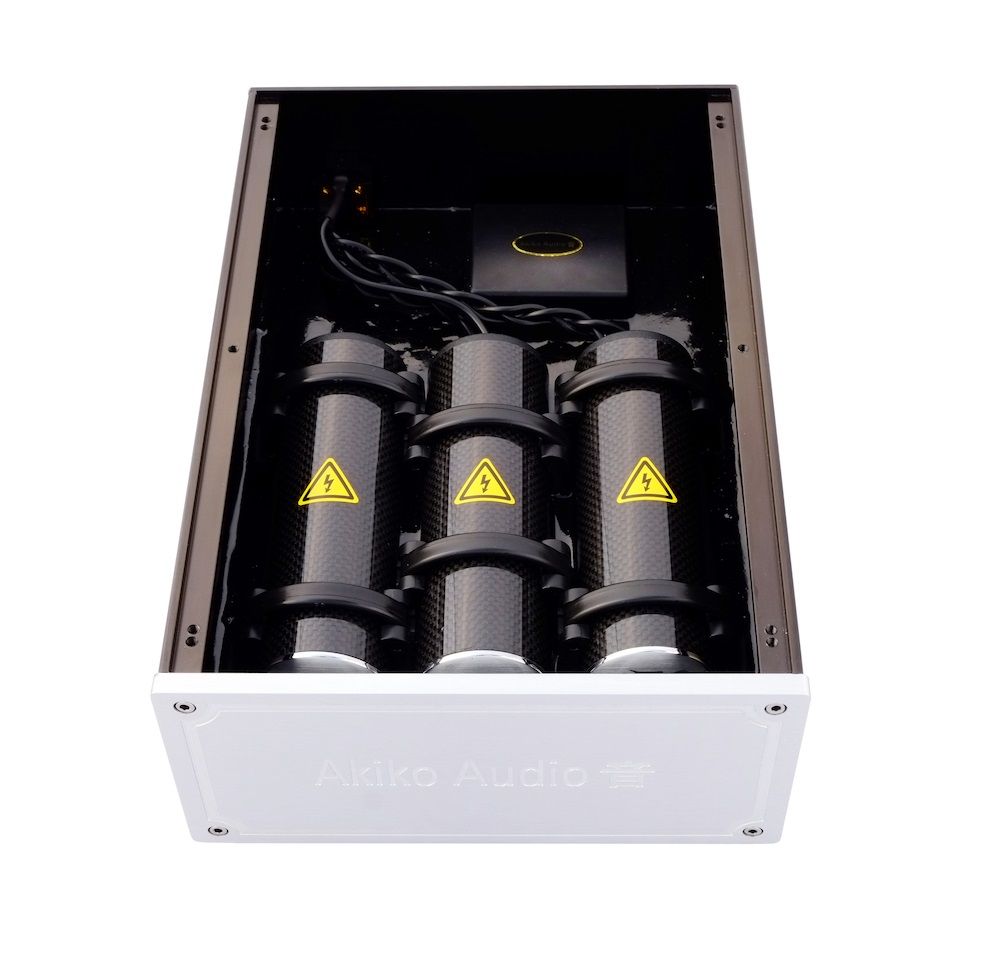 'Power filtering is undesirable and should be avoided' says designer Marc van Berlo. ' The Corelli exclusively reduces noise, without any negative side-effects such as a loss of dynamics or an unnatural sound. This makes our product unique.'
The Akiko Audio Corelli connects to the power strip or wall socket that your equipment is connected to. Named after the famous Italian violist and composer A. Corelli, the Akiko Corelli Power Conditioner aims to render violins with their high tones and richness exquisitely and intact.
Specifications:
• Width 215mm, Length 311mm, Height 100mm
• Weight: 6,3 kg
• The Akiko Audio Power Conditioner Corelli is Hand Made.
• All soldering is done with WBT-0800 Silver Solder.
• Furutech IEC inlet with fuse holder.
• Comes with an Audio Grade HiFi-Tuning fuse with silver melting wire.
• 30 days 'not satisfied -money back' guarantee.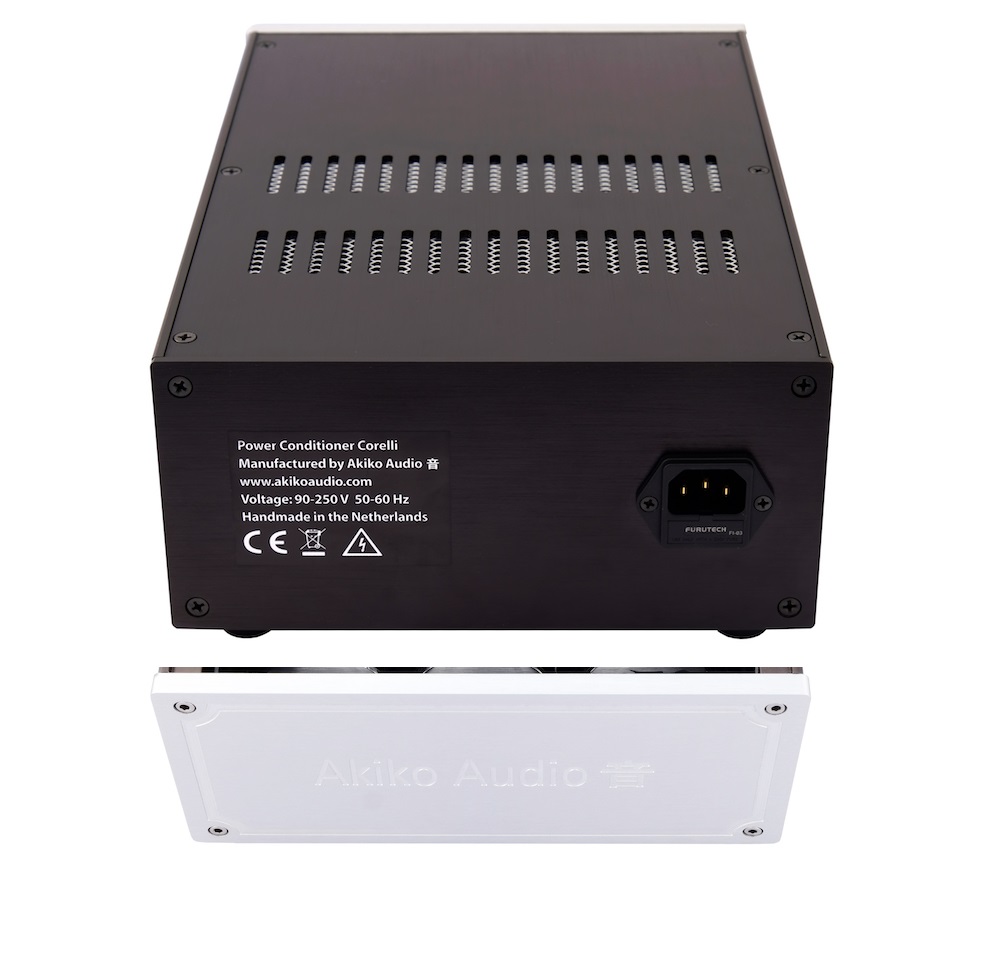 The new Akiko Audio Corelli Power Conditioner is now available. You can find more information and European pricing on their website, at: Akiko Audio