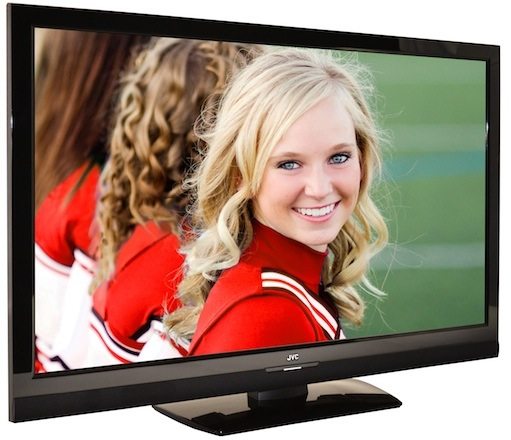 It's been sometime since we've heard any news from JVC's TV division.
Then at the end of last week, AmTRAN Video Corporation (AVC), a subsidiary of AmTRAN Technology Co., Ltd. (AmTRAN), a manufacturer of flat-panel TVs, announced the launch of a new JVC high-definition television (HDTV) line designed for the North America market. The new BlackCrystal series of JVC TVs are the first products to be made available under a licensing agreement announced in October 2010 between AmTRAN and Victor Company of Japan, Limited (JVC), an operating company of JVC KENWOOD Holdings, Inc. (JVC Kenwood.)
The agreement combines the brand power of JVC, a renowned global brand known for its technological prowess and product quality, and the reputation of AmTRAN, a global top-three manufacturer of HDTVs and a supplier of top brands. Through its AVC subsidiary, AmTRAN is responsible for production and sales, bringing a legacy of innovative product design, competitive manufacturing and engineering, quality assurance, and procurement capability.
The new BlackCrystal series of JVC HDTVs was previewed during the July 4th weekend, with a featured promotion on JVC's high definition LED billboard in New York City's Times Square. Product will be available nationally through select national consumer electronics chains and through select retailers the third week of July.
The JVC BlackCrystal series will feature LCD and E-LED models in four sizes -32″, 37″, 42″ and 47″. Each model will provide an unequalled user experience with the price-performance value today's consumers demand. AVC plans to introduce additional models to the U.S. market in larger sizes with connected and 3D HDTV features under the JVC brand later this year.
At this time, we could not get confirmation whether these new JVC TVs will be available in Canada or not.
For more info, please visit http://tv.jvc.com/index.jsp