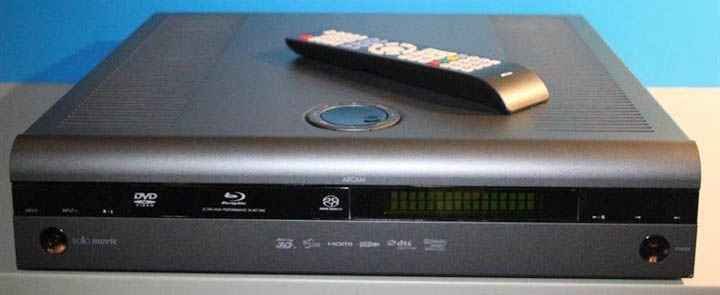 Arcam is giving CES visitors a preview of its upcoming Solo Movie single-box home cinema system which offers on-board amplification and is capable of playing back just about any disc format, as well as audio streaming.
The Solo Movie is equipped with 5 x 70 watts of Arcam's unique Class G amplification (with all channels driven), FM/DAB/DAB+ tuner and features high-quality audio components, circuitry and build-quality that we've come to expect from the brand. It is capable of playing nearly all disc format – including Blu-ray, DVD, CD, DVD-Audio and SACD. Audio decoders allow it to playback the latest movie soundtracks such as Dolby TrueHD/DTS-HD Master Audio. A full suite of inputs on the rear panel consists of 4 HDMI, coaxial, optical, phono and 3.5mm.
The Solo Movie is capable of streaming from Bluetooth devices (via aptX Bluetooth) or a home network.
It is expected to retail for about $2,000 US when it hits the stores later this year.
Comments are closed.