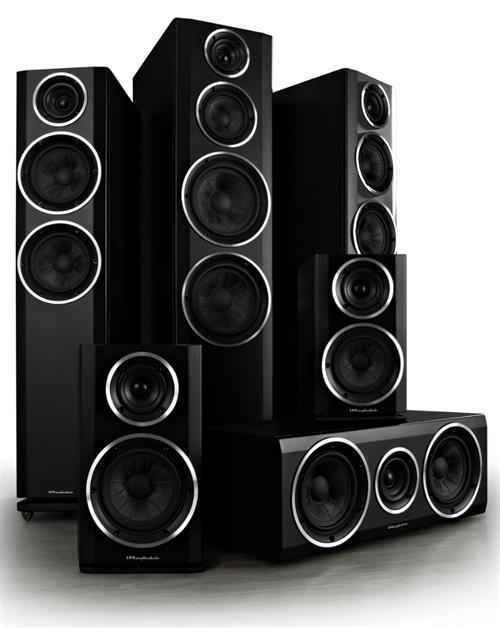 Wharfedale is currently showing the Diamond 200 Series loudspeakers at the CES, which just debuted in the North American market. Wharfedale calls these speakers "sonic overachievers" that continue the Diamond Series' 32-year history of delivering excellent performance at affordable prices. The new series are designed for stereo and home theatre systems, and hence include a full-range of different models suitable for all room sizes and budgets.
The Diamond 200 Series enclosures utilize a layered cabinet construction that provides significant sonic benefits. The improved woofers and midrange drivers deliver superb clarity in part thanks to their woven Kevlar cones. The speakers also feature a slot-loaded port design, making very flexible when it comes to placement, and capable of achieving great sound even near room boundaries. Attractive, modern aesthetics give them an entirely fresh look.
The range's top line Diamond 250 3-way floorstander employs dual 200mm woven Kevlar cone woofers, a 130mm woven Kevlar cone midrange and a 25mm soft dome tweeter. Sensitivity is rated 89dB, which impedance is rated at 6 Ohm. Frequency response is from 35 Hz to 20 kHz and the crossover frequencies are 350 Hz and 2.5 kHz. Each Wharfedale Diamond 250 weighs in at a hefty 64 lbs.
Comments are closed.