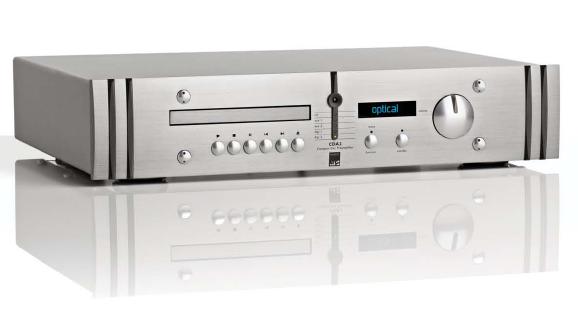 ATC Loudspeaker Technology, a UK based company that is best known for their matter-of-fact speakers, has just begun shipping their new CDA2 CD/DAC/Preamplifier. The new CDA2 is their first ever source component. The new CDA2 leverages the preamplifier design of ATC's existing CA2 preamplifier, utilizing discrete components to reduce distortion and noise and provide wide and flat frequency response.
The CDA2 includes two line level analogue inputs and two digital inputs. The analogue inputs consist of one RCA/phono and one RCA/phono & 3.5mm jack. Both digital inputs are S/PDIF coaxial and optical TosLink for a total of four digital inputs. Fully differential (balanced XLR) and single-ended (unbalanced RCA/phono) outputs are provided. The discrete output stage is capable of driving 9 Volts r.m.s. (unbalanced) and 18 Volts r.m.s. (balanced) into 100 Ohms. The CDA2 also includes a discrete headphone output jack. The DAC utilizes a Wolfson chipset capable of 16/24 bit at up to 196 kHz. A chassis of steel and aluminum, uses constrained layer damping and is prefaced with a front panel machined from 0.5″ aluminum alloy that is brushed and anodized silver.
Overall frequency response is from 2 Hz to 280 kHz with a low THD of <0.001%.
The UK MSRP is: £2050, with pricing and availability in North America not yet announced.
Look for more details at: www.atcloudspeakers.co.uk.