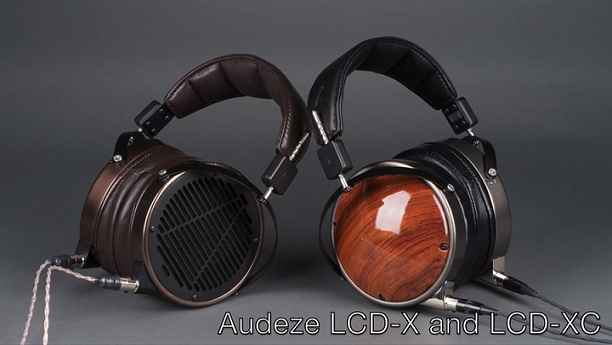 Audeze is unveiling two new headphones at the upcoming Rocky Mountain Audio Fest in Denver.  The two new headphones are the Audeze LCD-X and LCD-XC.  Both new headphones depart from Audeze's current product offerings in that they use anodized aluminum enclosures, rather than Audeze's typical natural wood enclosures – this should make for greater durability and portability.  The LCD-XC is the company's first closed-back headphone – tastefully done with a high-gloss wooden back, while the LCD-X follows in the footsteps of Audeze's existing products, in that it is an open-back headphones.  
Both the LCD-XC and LCD-X feature a fully redesigned planar magnetic driver and are available with either lambskin covered earcups and headband or leather-free microfiber.
In terms of pricing, the LCD-XC and LCD-X fall between the existing $1,145 U.S. LCD-2 and $1,945 U.S. LCD-3 – with the open-backed LCD-X having a MSRP of $1,699 U.S. and the enclosed LCD-XC selling for $1,799 U.S.  Look for more details to become available at: www.audeze.com.
.