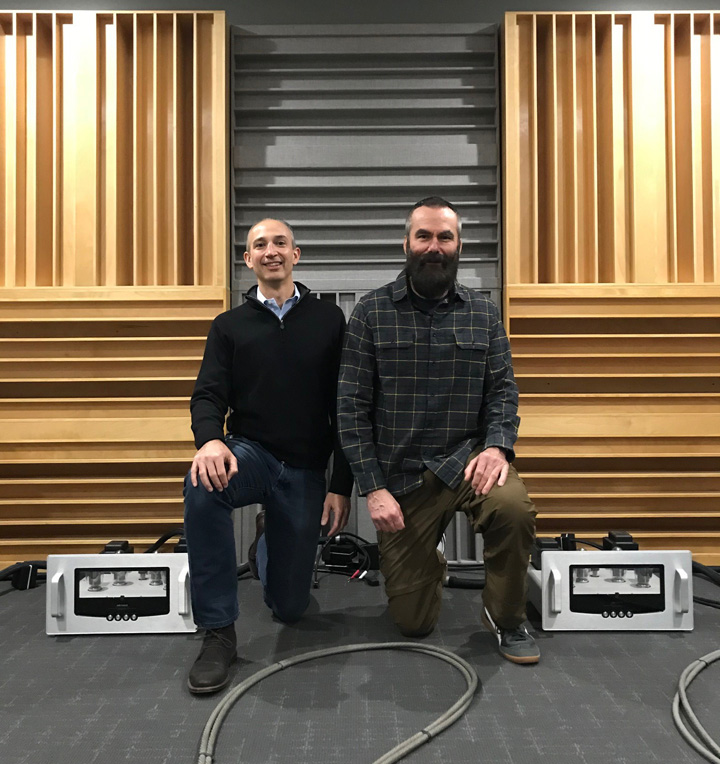 8. SK: What's your preferred music source – vinyl or digital, or do you listen to both?
(WG): Our main preference – for evaluation and enjoyment- is vinyl, if it is sourced from original analog tape. CDs and CDs burned directly from original masters and high-res streaming such as Qobuz are used, especially for titles released only in a digital format. A number of original LP test pressings of 1950s and '60s era Decca and EMI classical titles are a superior reference for me as well. I also take advantage of a friend's collection of analog master tape copies to keep the hierarchy of sources all in their proper pecking order. Analog rules, because the best of it is infinitely more continuous in resolution of actual music information density than any digital format. Digital is always a rougher (angular and toggling vs. flowing) sketch facsimile. It is much like staring constantly at pixels, and we know how long that remains enjoyable.
9. SK: Just about every audiophile I know would love to own the flagship components from Audio Research's Reference series. The trouble is that they are prohibitively expensive to a lot of us. Which Audio Research series / models offer the best bang-for-your-audiophile-buck? Does any of the technology from the Audio Research Reference series trickle down into some of the more affordable products?
(JP): While none of this is inexpensive, the best performance per dollar for me is in the LS28 preamp with a VT80SE amp and CD6 SE CD player. Add a PH9 for analog and substitute the VSi75 integrated where space and budget requirements dictate – but not a let down by any means. We have a legacy of trickling down the innovation from our latest Reference series products whenever possible. And, for our 50th Anniversary Year, we will have a major new product announcement that will make Audio Research appeal to a new generation of audiophiles.
10. SK: What motivates new Audio Research designs?
(JP): Always more encompassing greater realism on all fronts, and always providing high value for the performance level achieved. Enhancing ease of use and greater reliability.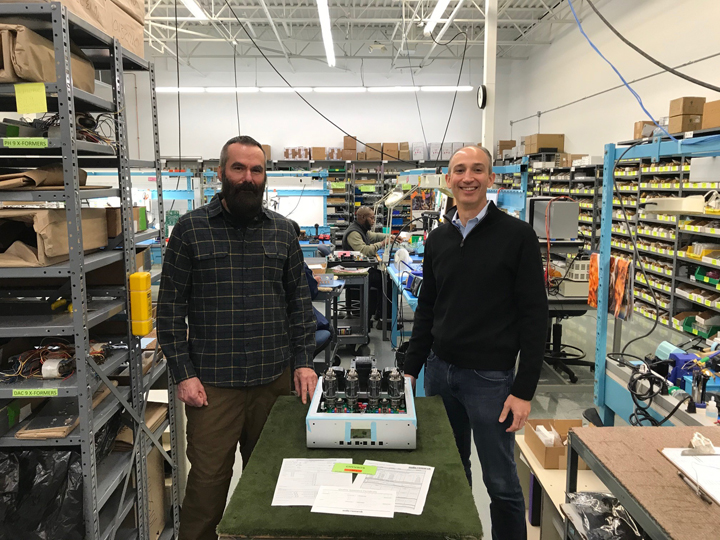 11. What makes the latest designs superior technically and musically compared to previous models?
(JP): Constant advances in materials and treatments applied to them and improved construction geometries. Greater purity of materials and greater precision in their fabrication into parts. More innovative thinking and newly discovered synergies. Constantly listening critically vs. live music to guide harnessing all this into emotionally satisfying playback instruments – ones that truly elevate this gift and art form in our homes.
12. SK: Warren – I heard that you are involved in a lot of different areas at Audio Research, so much so that some of your team members don't even know your job title. What role you plan in new product development and what are some of the other activities you tackle regularly?
(WG): I assist in suggesting new product ideas and upgrades for existing models. Steering the sonic development of each new design, from earliest prototype to completion. Listening constantly to all products, old and new, for accurate context. Suggesting packaging design ideas and how to mechanically damp their chassis and the components they house. Interacting with reviewers, dealer and customers. Communicating our vision through marketing communication about music of interest and how our products uniquely serve that music.
13. SK: With the 50th anniversary of Audio Research just around the corner in 2020, do you have anything special planned to celebrate this milestone?
(JP): We have already announced the first few models to kick-off our 50th year anniversary. In December, we announced the new special edition REFERENCE 6SE line stage and the limited-edition REFERENCE 750SEL amplifier. And, we have much more coming in 2020!
14. SK: Can share some insights with us about new Audio Research products that are currently in the design pipeline?
(JP): We feel great about the pipeline of new products coming. The rate of sonic improvement happening now and in our next generation products is accelerating much more rapidly than we anticipated. Stay tuned!
To learn more about Audio Research and its products head on over to www.audioresearch.com