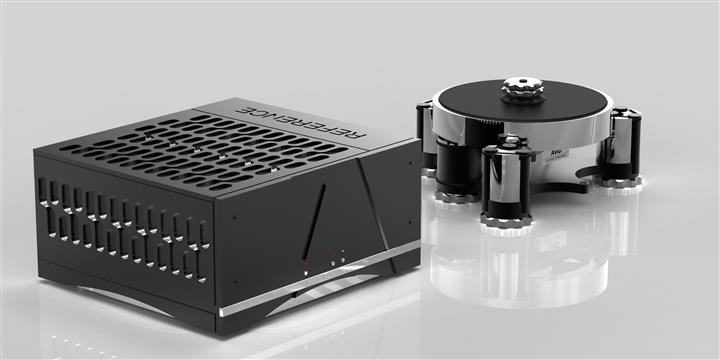 It's been ten years since the Acutus Reference was launched and for many it unlocked their record collection, setting them on a compulsive journey of rediscovery. AVID HIFI's thirst for improvement has not diminished and now this legendary turntable takes another sonic leap forward.
The Acutus Reference Mono SP joins the Reference SP and Acutus SP and the sheer size of the new power supply is an indication as to the leap in performance which will leave you breathless.
Lower noise floor, extension of both bass and treble responses and a significant dynamic improvement surpassing the Acutus Reference. But even more startling is the naturalness and intimacy of the performance as it truly enters your space and deep into your soul.
AVID has re-designed the amplifier stage way beyond most audio amplifiers and enabled twin mono operation to power each motor coil. Not limiting performance to save cost the new power supply is truly mono, employing the contents of two full Reference power supplies.
So yes, there are two 1000VA mains transformers, twin regulated power stages, two massive capacitor banks and double soft start boards, these vital to protect from the massive in-rush current potential that would attempt to draw nearly 100 amps of current when you switch on.
Not forsaking appearance, AVID housed all this power into casework matching the Reference Pre and Mono amplifiers, which since their launch has received much praise.  The Acutus Reference Mono SP will debut at the forthcoming Munich High-End Show 2016.
It now means the Acutus is offered in three levels of performance and the good news for existing owners is that this will be available as an upgrade.
Prices are expected to be:
ACUTUS REFERENCE MONO SP TURNTABLE £ 25,000.00
REFERENCE MONO SP UPGRADE FROM ACUTUS SP £ 15,000.00
REFERENCE MONO SP UPGRADE FROM REFERENCE SP £ 12,000.00