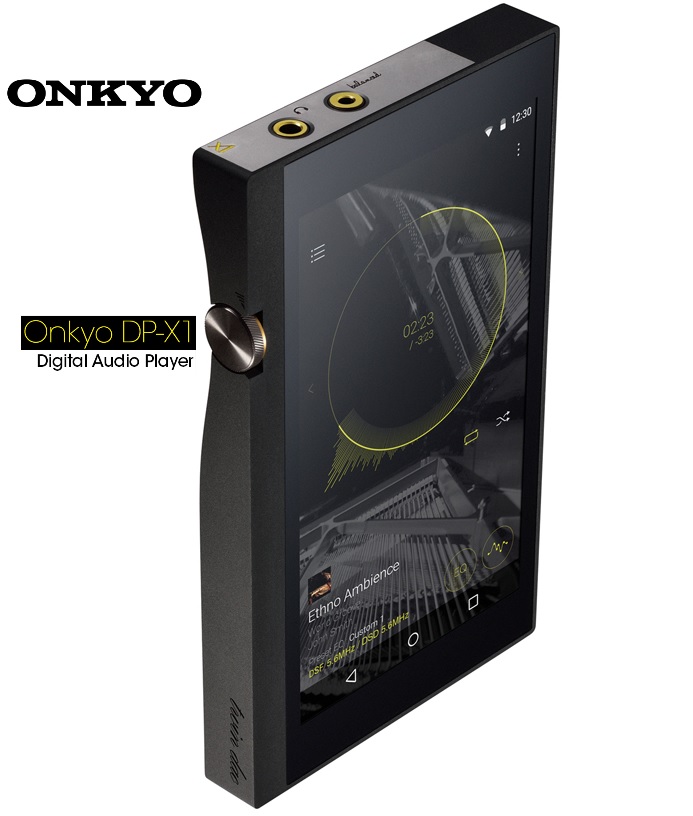 Onkyo today announced availability of its new digital audio player, the DP-X1. The DP-XI is hi-res unit that will be MQA-enabled via a free update of its native Music app, which adds it to the short list of MQA-enabled portable digital audio players.
MQA is a revolutionary new technology that serves to extract a fulsome master quality audio and package it within a file that is easy to stream or download. The fully authenticated MQA processes ensures listeners hear exactly what the artist recorded and approved in the studio.
The new Onkyo DP-X1 has an MQA display indicator that will confirm when an MQA file is being decoded and also will indicate with a green light the sound is identical to that of the source material. MQA Studio shows a blue light when it is playing a file which has either been approved in the studio by the artist/producer or has been verified by the copyright owner.
X-DAP Link music transfer application with MQA support will be released soon. The current build will display MQA files as FLAC/WAV, but once transferred to the DP-X1 will properly display MQA or MQA Studio.
Based on Android OS, the DP-X1 digital audio player supports many High Res Audio formats, up to DSD 11.2MHz, 384kHz/24bit FLAC/WAV audio files, and now MQA. With years of experience in building audio components, the DP-X1 contains many design initiatives dedicated to "Pure Sound". To isolate sources of internal noise, the Audio circuit board and CPU board are built on separate boards. The Audio circuit design uses ESS technology's SABRE DAC ES9018K2M and SABRE 9601K amp in a dual setup with a 2.5mm 4 pole jack for full balance output with support for normal BTL balance and Active Control GND drive, a first for the product category. With the ability to expand its storage up to 432GB and access to Google Play, the DP-X1 was built for expansion beyond the built-in functions.
The new Onkyo DP-X1 will be available in April 2016 at a MSRP of $899.99 U.S. Look for more information at: http://www.onkyo.ca