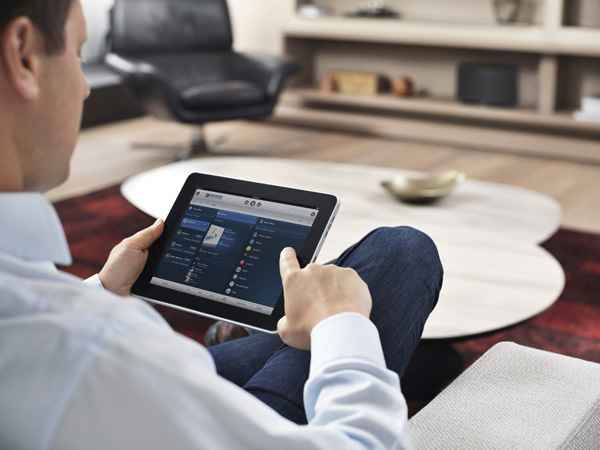 Have you ever played air guitar to Guns'n'Roses' "Sweet Child of Mine"?  Or perhaps air drummed Phil Collins' "In the Air Tonight" like that infamous Cadbury gorilla?  Better still, maybe you've used the shampoo bottle in the shower as a microphone.  My friend – I'm afraid you've got the bug.  The music bug that is!  But don't worry, all this means is that you've got passion for music and we've got just the fix you need.
It wasn't so long ago that multi-room audio systems were the dreams of music listeners but attainable only by those with deep pockets.  Even today many audio companies demand a lot of your hard earned money for such systems.  Luckily there is one company that believes that multi-room audio should be available to just about all music fans, even those with relatively small budgets.  Which company am I referring to?  I'm glad you asked.  But first, let's take a look at what's involved in building a multi-room audio system.
What is a Multi-room Audio System?
The term 'multi-room audio system' refers to a music system which allows you to listen to your entire music collection, stored in one or more locations, in different rooms in your home.  The different rooms, also referred to as zones, can literally include every room in your home and even spaces like your patio, balcony or garage.  Multi-room audio systems have been around for many years, in one form or another.  So why haven't they become more popular with consumers over the years?  In the past, multi-channel audio components were expensive and required you to cut into the drywall to run wires.  Not to mention the expensive, large and awkward remotes that had to be programmed.  Often times, setting up a multi-room audio system meant having to hire a custom installer which further increased the price.  But all of this has been slowly changing over the last few years thanks to advancements in digital, wireless, touchscreen and smartphone technologies.  Together these technologies have provided a backbone for the modern multi-room audio system, while at the same time bringing the price down to a level that's affordable to the masses.
Introducing Sonos
Enter Sonos, a company that's exclusively in the multi-room audio business.  Since Sonos launched its first products in 2005, the company has continued to redesign and refine its products to keep them up to date with the latest market trends.  The current Sonos family of products consists of six components.  There is the CONNECT module ($399), which allows you to stream audio to any existing audio system; the CONNECT: AMP ($599), with built-in amplifiers, which lets you stream audio to any pair of speakers; and the BRIDGE ($59) which connects to your internet router and uses it to create a wireless Sonos network.  There are also two all-in-one wireless music systems, the PLAY:3 ($329) and PLAY:5 ($449), which feature built-in amplifiers and speakers.  Rounding out the line is the SUB, a wireless subwoofer that retails for $749.

As you can see then, the Sonos components are priced very reasonably.  The other beautiful thing, which further reduces the total cost of the system, is the fact that you can use any Apple or Andriod smartphone or tablet to control the system.  Just download the free Sonos control app for your device.  And who doesn't already have one or two of these devices at home?  Sonos does offer its own dedicated touchscreen remote ($399), although if you don't already have an Apple or Android device you might as well get one because it offers much more functionality than the Sonos remote.  In addition to all of this, the Sonos system can also be controlled by any PC or Mac computer.  So in the simplest form, a three room Sonos system can be set up utilizing three PLAY:3 all-in-one music systems plus the BRIDGE for just over $1,000.  That's remarkable!
==============================================
Meet the Sonos Family: An Overview of Each Component
BRIDGE
This device is designed to connect to your home network router.  It allows other Sonos components to access online music services.  It is necessary to use only if your router is located in a room in which you won't be setting up an audio zone in, for example the electrical room in your basement.
CONNECT
The CONNECT is a digital music player which can be connected to any existing music or home theatre system and allows you to stream music via a wired or wireless connection.  It can stream music from your home network computers (with or without iTunes), smartphones, tablets and Internet Radio stations.  It also offer access to a wide variety of online music services including AUPEO!, Deezer, iHeartRadio, JB Hi-Fi NOW, JUKE, Last.fm, MOG, Pandora, Rdio, Rhapsody, SiriusXM, Slacker Radio, Songl, Songza, Spotify, Stitcher SmartRadio, TuneIn, Wolfgang's Vault and WiMP.  When streaming music from the home network it supports all popular files formats including MP3, WAV, Apple Lossless, FLAC and Ogg Vorbis.  The CONNECT offers both analog (RCA) and digital (coax and optical) outputs.  The digital outputs are included for those who wish to connect this device to an external DAC (digital to analog converter) and achieve a higher quality of sound.  There is also an analog (RCA) input if you would like to feed it another music source.  Two Ethernet jacks round out the rear panel.
CONNECT: AMP

The CONNECT: AMP is basically the same device as the CONNECT but comes with a built-in 2-channel digital amplifier, rated at 55 watts per channel.  It offers all of the same inputs/outputs as the CONNET plus speaker binding posts.
PLAY: 3
The PLAY: 3 is an all-in-one player with a built-in tweeter, two mid-range drivers and a bass radiator, powered by three class D amplifiers.  Just like the CONNECT components, it can stream music through a wired or wireless connection from your home network, smartphone, tablet, Internet radio and online music services.  Its playback and volume can be controlled independently (or together as part of a multi-room system) by a smarphone or tablet.  Two PLAY: 3 players can be set up as a stereo pair in the same room for improved stereo separation.
PLAY: 5

The PLAY: 5 is the bigger brother to the PLAY: 3, producing a larger, room-filling sound that's suitable for larger rooms. This all-in-one player offers two tweeters, two mid-range drivers and a subwoofer, powered by five class D amplifiers.  The PLAY: 5 offers all the same functionality as the PLAY: 3 with the addition of a headphone jack, a second Ethernet port, as well as a 3.5 mm audio line-in which allows for connecting of an auxiliary audio source.  The PLAY: 5 can be set up as a stereo pair in the same room, just like its little brother.
SUB
The SUB is a subwoofer designed to fill in the bottom end of your music and works with all of the Sonos amplified components including the CONNECT: AMP and the PLAY:3 and PLAY: 5 all-in-one players, as well as older Sonos devices.  It has two built-in force-cancelling speakers powered by two class D amplifiers.  It offers ultimate subwoofer flexibility thanks to the fact that it is wireless and can be positioned vertically or horizontally – which allows you to slide it under the couch.
==============================================
Features of the Sonos System
The Sonos system can be used to build an incredibly flexible multi-room system, and you don't have to decide how many zones you'll be setting up right at the beginning.  You can always add new components in the future – without affecting the rest of the system.  Want to start with 2 audio zones, that's fine.  Budget allows you to start with 4 zones?  That's even better.  The beauty of this system lies in the fact that you can mix and match any of the Sonos components to create a multi-room system that suits your specific needs.  Take for example a two bedroom condo.  You could set up two all-in-one PLAY:3 systems in each bedroom, a CONNECT: AMP in the kitchen with two in-ceiling speakers, a CONNECT in the living room that connects to your home theatre system and another CONNECT: AMP to run your outdoor speakers on the balcony.  Each of the components can play the same music or something completely different.  You can also adjust the volume of all the components at once, or individually in each zone.  Better still, all of the playback can be controlled by your smartphone or tablet.  How neat is that?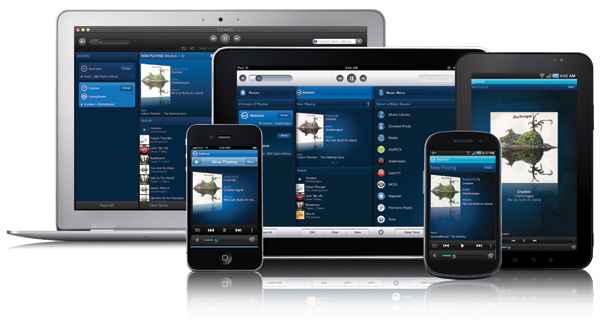 The Sonos system can be set up as a wired or wireless system, or a mix of the two.  Each of the components is capable of streaming CD quality audio, 44 kHz/16-bit.  High resolution audio playback is not supported which is unfortunate but won't impact most of the target audience.  To unlock the world of Sonos, one of the components needs to be connected to your home network.  Sonos says that its system will let you "stream all the music on Earth" and while that's a grand claim, it's actually not far from the truth.   The Sonos system can play music from all the computers in your home, or a Network Attached Storage (NAS) drive, and stream it wirelessly from your smartphones and tablets.  It can also play music from various online services such as Songza, Last.fm, Rdio, Slacker and many more.  Like Internet radio?  It does that too, offering access to over 100,000 free stations.  It even plays downloaded Podcasts.  It's not a stretch to say that it can play more music than you can listen to in a lifetime.  Check out the "Meet the Sonos Family" box on the previous page for detailed info about each of the Sonos components.
Setting Up the Sonos System – Is It Really This Easy?
For the purpose of this article, I set up a three zone Sonos system in my house, spanning my living/dining room, home office and outdoor patio.  If your network router sits in the electrical room in the basement, like it does in my house, you'll need to start by connecting the BRIDGE there with an Ethernet cable.  The remainder of the system can be set up wired or wirelessly – I chose to go with the wireless option.  Next, I set up the CONNECT with my reference 2-channel music system (ModWright Instruments amp and preamp, Bryston DAC, Focal speakers); the CONNECT:AMP in my home office connected to Totem speakers; and another CONNECT: AMP in my kitchen which feeds speakers on my patio.  With all the components in place, I installed the free Sonos control app on my iPhone, iPad and iPad mini.  Finally, I let the app know which and how many Sonos components are in my house – by pressing a button on each component and a few screen taps on the app.  And voila – I had a wireless multi-room system set up and ready to play.  It's that simple.
Performance of the Sonos System
Since the initial setup of the Sonos system was so easy, I was ready to listen to tunes all over my house in about half an hour.  Equipped with an iPad in my hands, I began exploring the Sonos universe.  The home screen of the Sonos app greeted me with a clean menu offering quick access to my home network music library, music on my iPhone, Internet radio, Songza, playlists and various online music streaming services.  The home screen also offers the option to play music from any source connected to the line-in on any of the Sonos components.  I started with my own music library, stored on one of my home PCs.  The Sonos system automatically accessed all the music from the shared folders on my PC and allowed me to select it in a variety of ways – by artist, album, composer, genre, song name, playlist and even folder.  All of my music is stored in the lossless FLAC format.
I began by listening to the CONNECT: AMP module connected to my Totem Rainmaker speakers, and for no specific reason, the first album to hit the speakers was Social Distortion's "Greatest Hits".  I was instantly presented with some high energy guitar licks and vigorous drumming.  The CONNECT: AMP offered a very nice stereo separation and great dynamics, making it easy to get right into the music.  I'm particularly fond of the track Ball and Chain and its effective combination of a highly distorted electric guitar in the left channel with an acoustic guitar in the right channel.  The CONNECT: AMP ensured clean delivery of each of the channels, with the distorted guitar never concealing the acoustic strumming.  All the while, the vocals were presented with clarity, perfectly in the middle of the soundstage.   Switching gears, I listened to Air French Band's Moon Safari album.  The CONNECT: AMP put forth a fluid, natural sound with a good amount of detail, although not quite as good as I've come to expect from these tracks when playing on my reference 2-channel system.  One of the more notable differences was the rain in the opening of La Femme D'Argent, which simply didn't sound as realistic.  The bass on the other hand was danced around tunefully and with good note definition.  Of course it wouldn't be a proper listening session if I didn't queue up some Beatles.  With every track I listened to from the Fab Four, the CONNECT: AMP delivered a lively, consistent performance, with a good tonal balance.  Overall, I'm confident in saying that the CONNECT: AMP offered an excellent, well balanced sound that many listeners should enjoy, when paired with a good set of speakers like my Totem Rainmakers.
But what if you already have a 2-channel music or home theatre system set up in your home and just want to connect it to your Sonos system?  That's exactly what the CONNECT component is for.  I set up the CONNECT with my 2-channel system, which consists of a ModWright Instruments KWA 100 amp and LS 100 tube preamp, and Focal Electra 1008 Be II speakers.  At first, I used the CONNECT's analog outputs to feed my preamp, in other words utilizing the CONNECT's built-in DAC.  The internal DAC's performance was very decent and should serve most listeners well.  The detail extraction was good and the soundstage offered a respectable width and depth.  However those with higher quality audio systems will definitely observe a significant jump in performance by utilizing an external DAC.  With my
Bryston BDA-1 DAC in place, the soundstage opened noticeably, offering a far greater width and depth.  This translated into a much more three-dimensional soundstage, in which instruments and voices had distinct locations in space.  Both the highest and lowest frequencies also benefited.  The highs shimmered, offering greater detail, while the bass notes played lower and exhibited better articulation.
User Friendliness and Reliability
With the Sonos system having spent over two months in my house, I had switched between the various music sources dozens of times and chosen hundreds of different songs.  There was virtually no learning curve with this system.  The Sonos app is very cleanly laid out and very straight forward to use.  I often entertain family and friends at my place and those that are music buffs instantly felt in love with the Sonos system – some even installed the app on their smartphones so they could also control music playback.  And let's not forget that by installing the app, they were also able to stream music from their phone to my Sonos system.  How amazing is that?
The Sonos system allows you to play the same music in your entire home, or choose different music in each zone.  It also lets you control the volume of the system as a whole or independently for each zone.  This flexibility works wonderfully well in practice.  For instance, on at least a few occasions I've listened to different music with the guys on my patio, while my girlfriend listened to something entirely different with her friends in the dining room.
When I first set up the Sonos system, I set up all three zones wirelessly and I was pleasantly surprised by just how reliable the playback was from my home network.  During the several weeks I spent testing the system, it did not fail once while listening to music stored on my home office PC.  I did however experience a drop out (signal loss) a number of times while listening to Internet radio and the online Songza music service.  This issue was rectified by wiring up the CONNECT: AMP in my 2-channel system with a cable to my home network.
As I tested the system, I did experience a few other small quirks.  For example, when I added a new album to the shared network folder on my PC, the Sonos app would not always pick it up after refreshing its music index.  The solution was to close the app completely and restart it.  On a few occasions when I woke up my iPhone or iPad from sleep mode, Sonos app took a little while to reconnect with the wireless network, before I could control playback again.  Sometimes after waking up from sleep mode, the app would display an entirely different song than the one that was currently playing.  These quirks happened rarely enough that they certainly change my overall opinion of the system.  Plus all streaming devices experience these issues one way or another.  The Sonos devices were actually the most reliable streaming devices I've had the pleasure of playing with to date.
One of the things that I truly love about the Sonos system is that it offers a means of discovering new and old music that you may have not heard of otherwise, thanks to its ability to play Internet radio and online music services like Songza (free and commercial free).  Forget listening to local radio stations that play the same songs over and over.  I've discovered tons of music over the last few months by listening to British radio stations and Songza.  A couple of years ago I would have been hesitant to recommend listening to streaming music services and Internet radio stations to anyone because of their low streaming bit-rates but things have improved significantly since then.  Many of these services and stations now offer reasonably good quality – certainly good enough for music discovery and casual background listening.
One other important item to note about the Sonos system is that the company is actively releasing new updates for its smartphone/tablet app which fix certain issues and unlock new functionality.  For instance, during my review a new update was released that now allows all Sonos components to stream music directly from all Apple devices.
Finally…
If you love listening to music as much as we do at the CANADA HiFi magazine, I strongly urge you to explore the Sonos range of products.  You'll enjoy the number of component choices, the flexibility of the system and its functionality.  Kudos to Sonos for offering music buffs such an awesome multi-room system!