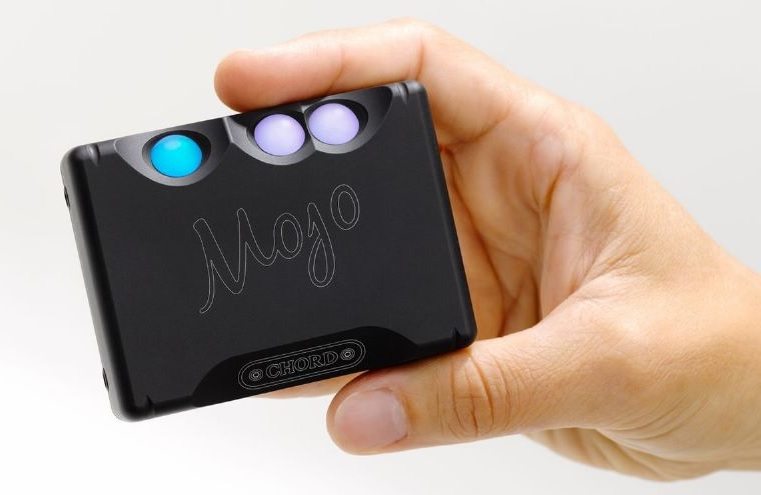 The Mojo is Chord's newest portable headphone amplifier/DAC. The new Chord Mojo doesn't use an ordinary off-the-shelf DAC chip but rather incorporates Chord's own proprietary FPGA DAC. The result is that the Mojo performs considerably better, delivering significantly higher resolution and clarity that is typically reserved for components at a considerably higher price point.
Within the Mojo is a powerful headphone amplifier that will provide a lifelike energy to music whether used with ear buds or large headphones. The design allows for simple connection of a smartphone or computer and headphones.
The new Chord Mojo will play most audio files, handling up to 768kHz/32-bit and quad DSD 256. Thanks to the very latest battery technology, Mojo is able to charge to full in only four hours and will give eight to ten hours of continuous use.
Mojo Features:
– At only .4 lbs it's small, light and comfortable to carry.
– Works with iPhone, Android or Windows phones; Mac, PC or Linux computers.
– Three ditigal inputs: USB, Coaxial and Optical.
– Charges in just 4 hours and runs for 10.
– Works with any headphones; from 4 Ohms to 800 Ohms.
– Plays all files from 32kHz to 768kHz and even DSD 256.
Whether used with a smartphone, portable music player or computer, the Chord Mojo has been designed to dramatically improve sound. The new Mojo sells for $599 U.S. or $799 CDN. Look for more details at: http://www.chordelectronics.co.uk