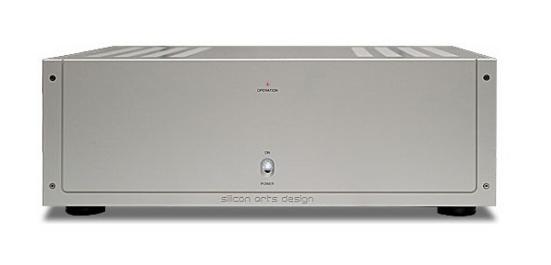 Japanese high-end audio manufacturer Concert Fidelity will exhibit its audio electronics at both T.H.E. Show and CES, in January 2012. The new ZL-120V2SE (Special Edition) monoblock power amplifier will be showcased, as it will be its world debut.
The ZL-120V2SE is a combination of the audio circuitry of the ZL-120V2 and the power supply section of its bigger brother, the ZL-200. The SE version has a power transformer with double the capacity of the current V2 version. The rectification capacity is also doubled, and the capacity of power supply caps is increased by 50%.
What this means is that the ZL-120V2SE is capable of delivering significantly more current when it's needed. Sonic improvements include more powerful and tighter bass, superior macro dynamics and the ability to drive less efficient loudspeakers with more authority. All this is achieved without compromising the existing virtues of the ZL-120V2—high speed, delicacy and exquisite rendition of details and micro dynamics—owing to its minimalistic design of the audio circuitry based on the BTL architecture with a relatively small number of MOSFET output devices.
The MSRP of the ZL-120V2SE is $34,000 U.S. per pair. Concert Fidelity will continue to manufacture and distribute both the ZL-120V2 and the ZL-200 monoblock amplifiers along with the new ZL-120V2SE.
Look for more details at: www.concertfidelity.jp