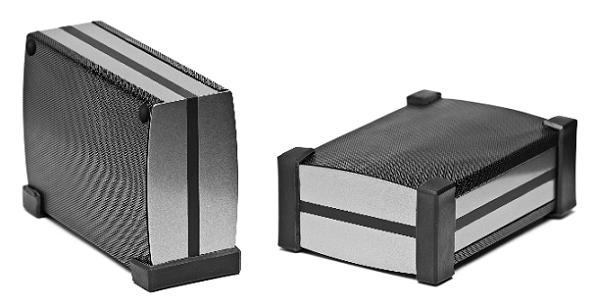 Soundmatters, has announced their new foxLO, the world's first palm-sized hi-fi subwoofer. Created by Soundmatters, the foxLO is stated to be a true hi-fi subwoofer that is small enough for your desktop or suitcase.
The foxLO features patented Linear Magnetic Drive woofer technology with a proprietary passive radiator system and 25 watt amplification, which brings additional clean deep bass to the pocket-sized foxLv2 portable Bluetooth and non-Bluetooth speaker line, creating the a ultra-compact portable full-range audio system for your iPad, iPhone, Mac, PC or other portable device. The foxLO subwoofer connects directly to the foxLv2 speaker's convenient subwoofer output, or for deeper bass you can connect the music signal directly from your laptop, etc. to the foxLO subwoofer, using its full pass-through output to connect to the Jambox or other speaker.
foxLO Key Features:
• Patented Linear Magnetic Drive™ woofer with proprietary passive radiator system and 25 watt amplification;
• USB-­A charging port (for foxL, Jambox, iPhone, etc.);
• Full pass audio out (3.5mm) provides full-­range signal to speakers without a subwoofer output;
• Audio input with variable bass level and power LED;
• Dimensions: (flat): 2.5h x 4.5w x 6.3d inches (63h x 114w x 160d mm); (upright): 4h x 2.5w x 6.3d inches (102h x 63w x 160d mm);
• Weight: 23 oz/651 grams;
• Includes: 18V Power Supply Adapter, 1.8m audio cable.
The foxLo subwoofer will be displayed for the first time at the Consumer Electronics Show (CES) at the Soundmatters Booth. The MSRP of the foxLo is: $149 U.S. The foxLO will be available in the Spring 2012. Look for more information on this product at: www.soundmatters.com.