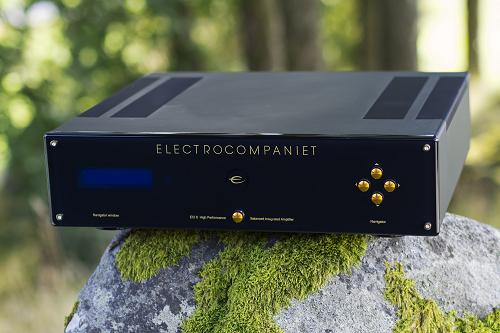 Electrocompaniet, a Norwegian based high-end audio product company, has just announced a new all-in-one amplifier, DAC and network music player, the ECI 6DS.
The ECI 6DS streams music from your network, wired or wireless (WiFi). With analog and digital connections, including USB, Blu-ray players, CD players, satellite television tuners as well as computers can also be connected.
The ECI 6DS has an on-board high-end DAC as well as a powerful 2 x 125
Watt into 8 ohms integrated amplifier.
The ECI 6DS also feature balanced (XLR) and phono (RCA) inputs.
An ECT-4 remote handset is included that features a display panel showing the music being played, album artwork and other information, as well as offering conventional adjustments such as input selection, volume control and track/album selection.
Key details:
• Music streaming from W iFi/LAN
• Internet Radio
• 192kHz/24-bit DAC with Asynchronous USB, 2 x Coax and 2 x Toslink inputs
• Powerful 2 x 125 Watts integrated amplifier
• 1 balanced(XLR) and 3 phono(RCA) inputs
• Balanced(XLR) and phono(RCA) outputs
• Graphical remote control
• RS-232 connection
• 12V trigger in/out
• Weight of 21 kgs.
The ECI 6DS will be available in October, 2012 at an expected MSRP of: € 5.320 / £4.315 / $5995 U.S. Look for more details at: www.electrocompaniet.no.