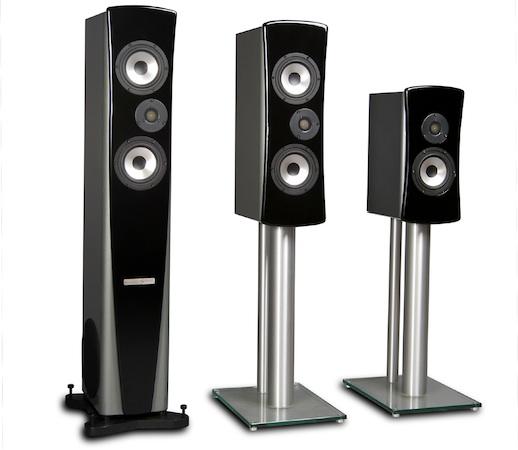 Genesis Advanced Technologies, a manufacturer of loudspeaker and amplifier systems, will be exhibiting for the tenth consecutive year in the High Performance Audio Showcase at CES 2012, this week.
The Genesis 7.2f is a high-end audiophile loudspeaker with full-range musical performance in a small-footprint svelte and elegant enclosure. A built-in servo-controlled 8" subwoofer delivers bass down to 22Hz. An improved version of the famous Genesis ring-ribbon tweeter ensures perfect high frequencies to an extended 40kHz. A new solid-titanium midrange delivers even more speed, dynamics and lower distortion. The 7.2f has a MSRP of $9,000 U.S.
The Genesis Anniversary Monoblocks have been designed to provide substantial power, while preserving the sweetness, delicacy, tonality and warmth of low-powered tube amplifiers. Retailing at $13,000, it is a four-box system featuring external power supplies and Absolute Fidelity power umbilicals.
A full Genesis system comprising the Genesis 7.2f, the prototype Genesis Anniversary Monoblock Amplifier and the prototype Genesis phono stage will be demonstrated at the 2012 International CES. As well, vinyl will be played on The Funk Firm Saffire/FXR-II analog system, and digital through the MSBTech Signature system.
The complete range of products can be found at www.genesisloudspeakers.com.