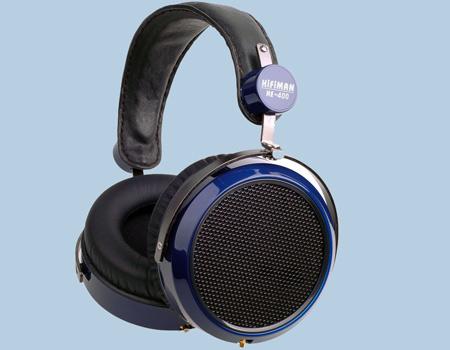 HiFiMAN, a designer/manufacturer of headphones and portable audio products, just recently announced their new HE-400 high performance planar magnetic headphone, which were formally launched last week at CES 2012 in Las Vegas. The new HE-400 headphones provide planar magnetic technology at a much more affordable price, while also being compatible for use with mobile audio devices such as iPhones, due to a substantial increase in sensitivity (rated at 92.5dB) and a low impendence of 35 ohms.
The HE-400 are claimed to follow in the footsteps of HiFiMan's more expensive planar headphones, providing clear and accurate sound. Planar drivers comprise a very slim and light diaphragm, surrounded by powerful magnets. As opposed to dynamic drivers, headphones, planar drivers utilize a greater surface area to deliver sound and thus, are touted as being more responsive and accurate.
The HE-400 are specified as having a 92.5 dB sensitivity, 35 ohm impendence and a frequency response of 20Hz to 35KHz. At only 440 grams, the headphones should be easy to carry around and wear without fatigue. The HE-400 comes with a cobalt blue finish.
HiFiMAN HE-400 will be shipping in January 2012 with an MSRP of $399 U.S. More details can be found at: www.hifiman.us.