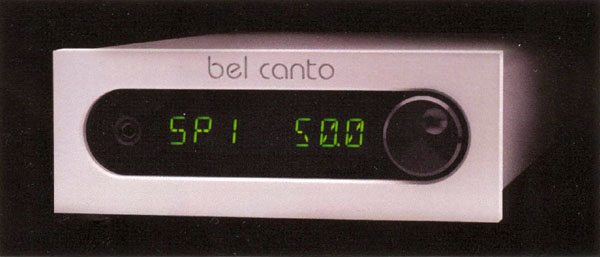 Why choose different components for your music downloads, computer, CD player, turntables, cable/satellite box or game consoles? Plus a recent study showed that FM was still the most popular way of listening to new music. Keep things simple with Bel Canto's compact, powerful C7R Receiver! The C7R is loaded with inputs including two 24/192 SPDIF, two 24/192 TOSLINK, and one 24/96 USB, MM Phono and Analog Line Level inputs! Output connections are via upgraded WBT NEXTGEN Speaker Connectors plus RCA Line Out and a Headphone Output.
Think of the C7R as a fine-sounding, amazingly cool-running, high-output, low-power-usage analog and digital media center. It features low jitter, low noise, and excellent power supply isolation. Connect your computer, CD player, turntable, cable box or game console and you're in total system control. Compare analog to digital by simply changing inputs. Add a pair of speakers and the listening room is open.
The REF150S-based power supply includes the REF-series filter board and like all Bel Canto components it runs so cool it can be placed in a variety of locations. Add a Bel Canto CD3t Transport and you've got an entire system in two high-performance half-width cases — just add speakers!
The 24-bit digital volume control is completely transparent and accurate throughout the volume range. The engineering detail that Bel Canto is known for results in custom 0.1% audio grade resistors, class-A output control circuitry, and low-noise power supply components. The heavy-gauge all-steel chassis design prevents mechanical resonance from compromising the audio signal quality. The stereo amplifier section is based on an elegant switching output stage that eliminates thermal distortion caused by changes in operating temperature.
The C7R will be available soon and carry an estimated price of $3,299 CDN.
For more info, please visit www.belcantodesign.com