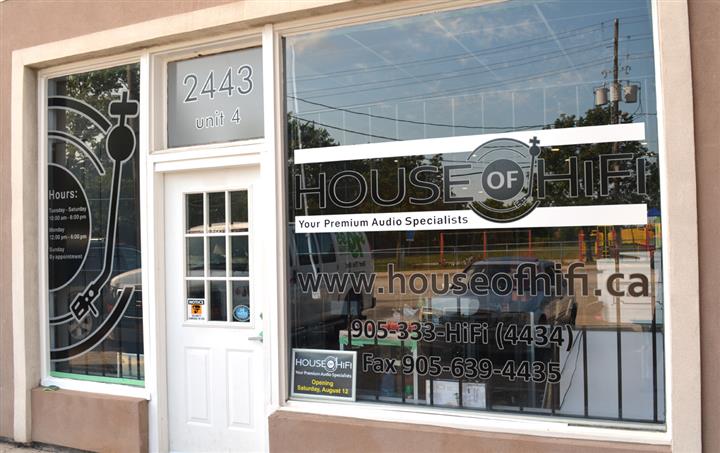 Looking to take in some music this weekend?  This Saturday, Sept. 9th, a brand new hifi store called the House of HiFi will open its doors in Burlington, Ontario.  Even if you don't live in the area, it'll be worth going for a weekend drive, not only to check out the new store but to also take in some of the beautiful scenery of Burlington.
Inside the store you'll find a wealthy selection of electronics and speakers, from brand names such as Accustic Arts, Arcam, Hafler, Teac, Unison Research, Acapella, Audeze, Audiovector, JL Audio, Master & Dynamic, Mitchell & Johnson, Revel and more.  And if you're into records, you'll be happy to explore turntables from Acoustic Solid, Audio Technica, Goldnote, along with many phono accessories.
So swing on by the House of HiFi this weekend and be ready to enjoy some good tunes!
House of HiFi is located at 2443 Glenwood School Drive (Unit 4), just west of Guelph Line and Queensway Drive in Burlington.  www.houseofhifi.ca