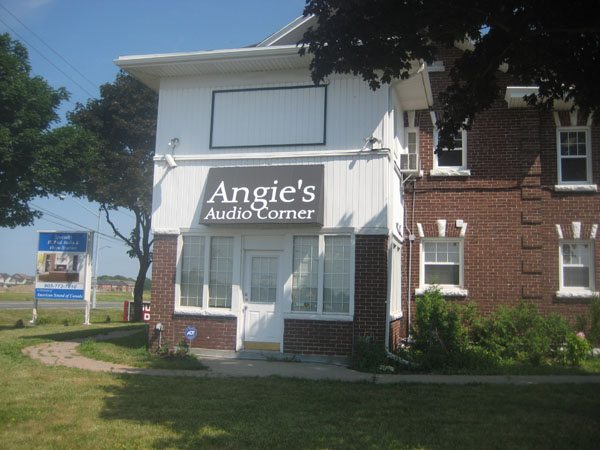 Yesterday I had the pleasure of receiving a guided tour of Angie's Audio Corner, a brand new unique audio store located at 12261 Yonge Street, Richmond Hill, ON, L4E 3M7, (Tel: 905-773-7810).  Angie Lisi, owner of the new store, has been in the audio business for many years – she also owns two existing stores, one called American Sound of Canada and an exclusive ultra high-end audio video store inside a house (by appointment only).  In addition to these Angie also owns an audio distribution company called Audio Pathways.  Angie's Audio Corner is a high-end audio store which fits neatly between American Sound of Canada and Angie's exclusive audio video house.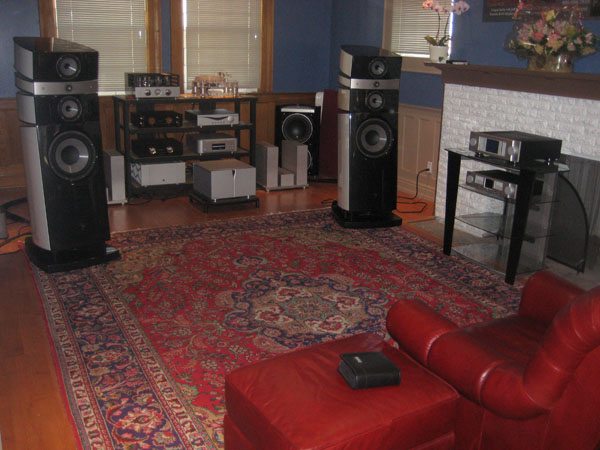 Angie's Audio Corner is not a typical audio store in that it is situated inside a three storey house built back in 1915.  Every room in the house features a dedicated audio system consisting of different components – there are lots of rooms to explore.  All of the components in each system have been hand-picked by Angie to ensure that every system has just the right synergy.  The goal here is to offer customers an opportunity to listen to properly setup music systems in a natural home environment.  In addition to the ready-to-play systems, there are plenty of other audio components scattered throughout the house – the staff will be glad to connect and demonstrate any of these components for you on the spot or you can call ahead and ask them to prepare specific components for you.  Angie's Audio Corner offers a fantastic opportunity to listen to audio components from world renowned brands and small local Canadian companies alike.  Some of the key loudspeaker brands you'll find inside include Focal, Vienna Acoustics, Sonus Faber, Acapella, Chario, Quad, Ceratec, Genesis and Reev Designs.  Also inside you'll find electronics from brands such as Esoteric, Audio Research, Jeff Rowland, Audia Flight, DeVialet, Unison Research, VAC, Meridian, Quad, Bel Canto, Roth Audio and Cambridge Audio.  Whatever your source of choice is – a turntable, a CD player or digital music system – this store has them all. Among the turntables brands are Oracle, Basis Audio and Roksan.  Most of the systems are wired up with Nordost and Transparent cabling.  Simply put, Angie's Audio Corner is a music lover's paradise.
At the time I visited Angie's Audio Corner there was lots to see and listen to but the third floor and basement were still empty.  Some of these areas will be used to setup vinyl and CD racks in the next several weeks.  In addition to new album releases Angie will also offer many original pressings and collectible records from her personal collection (it is rumored that she has a collection of some 20,000 records – expect to see about 5,000 to 6,000 of them for sale at this location!)   
In the near future Angie's Audio Corner will host various intimate, audio related seminars presented by various industry experts, manufacturers and distributors.  Angie will be launching a new website soon which will allow consumers to register for these special events.
Below you will find a picture-tour of the rooms setup inside Angie's Audio Corner.  If you're a music fan you have to check this place out!  Angie's Audio Corner is located at 12261 Yonge Street, Richmond Hill, ON, L4E 3M7, (Tel: 905-773-7810).  The store is open three days a week (Tuesday through Thursday) and by appointment if you can't make it during those days or if you'd prefer a more intimate listening session.   Angie's Audio Corner welcomes customers who would like to bring in some of their own audio gear into the store and find other perfectly matching components.