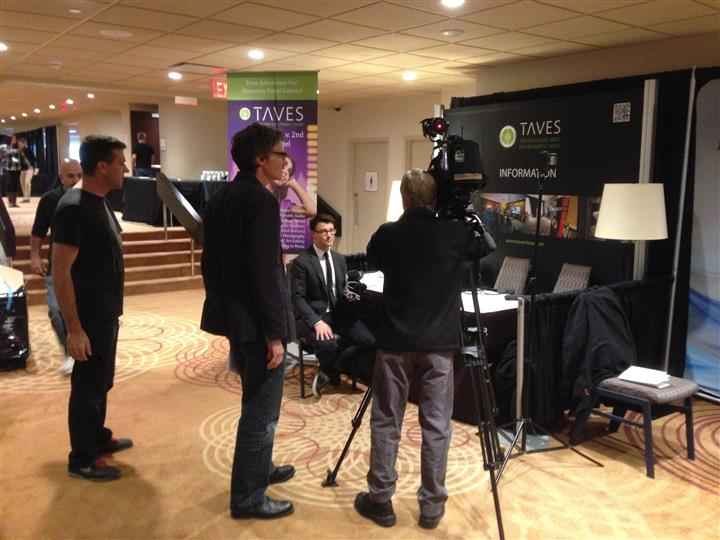 A great big thank you goes out to everyone who participated in the show, attended the show and helped us produce and run the show!
This past weekend, the fourth edition of the TAVES Consumer Electronics Show demonstrated that it has what it takes to be the ultimate Canadian consumer electronics event.  The show witnessed a huge growth in the number of exhibitors and experienced a great spike in attendance.  Perhaps even more importantly TAVES received unprecedented television coverage that far exceeds any other show of its type – receiving exposure on every single major Canadian broadcasting network (CBC, CTV, CityTV, CP24 and Global).  The largest number of audio and specialist media to date also covered the show.  There is no other way to say it – TAVES 2014 was a smashing success!
From a local audio show of 3 years ago, TAVES has evolved into a major consumer electronics event.  Both Pat Foran of CTV and Canada's foremost tech expert Marc Saltzman referred to TAVES as "CES North" in their television segments.
Thank you again to everyone who contributed to making TAVES a winner.  We hope to see you all again next year.  Stayed tuned for an even greater TAVES Consumer Electronics Show in 2015.  The work starts… now!
Comments are closed.