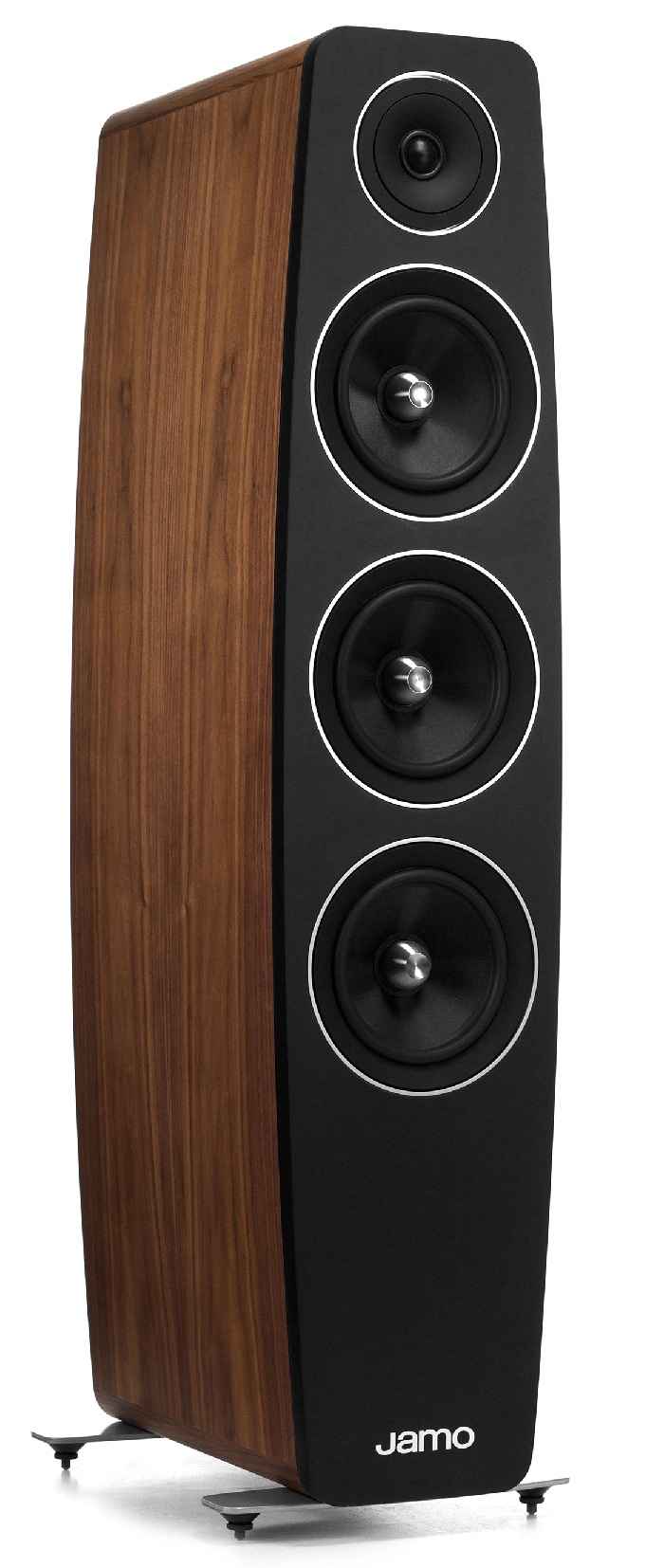 Jamo, a Klipsch Group, Inc. brand, just announced their new Jamo Concert Series, which includes ten passive home theater speakers.  The Concert Series is the brand's flagship series and this is now its second generation.
The Jamo Concert Series includes the high-end, premium C 10 line and the high performance C 9 line, with three floorstanding towers (C 109, C 97 and C 95), three bookshelf models (C 103, C 93 and C 91), two center channels (C 10 CEN and C 9 CEN), and two surrounds (C 10 SUR and C 9 SUR).Designed by famed loudspeaker designer Kieron Dunk, the new Concert Series incorporates beautiful exteriors with simple lines and natural textures that allow each speaker to blend seamlessly within living spaces.  Hand-polished high-gloss finishes, satin painted MDF baffles, polished chrome logos, satin aluminum center plugs and stabilizer feet make this series aesthetically elegant while providing exceptional acoustics. The C 10 line features a meticulous, 12 step application process for its premium hand-polished high gloss finishes.
Key features:
• Evolved Hybrid Composition Conical Cones (HCCC) that provide the stiffness and strength of aluminum or titanium with the transient response and smoothness of wood fibre that self-damps resonance at high frequencies for smooth midrange performance.
• All-new Long Displacement Surround (LDS) design for woofers and midrange drivers that deliver improved low-frequency response that leads to a more natural, open sound
• Improved Anti-Diffraction WaveGuide (ADW) technology that produces more immersive and impactful listening outside of the sweet spot
• Redesigned silk dome tweeter diaphragms with extra-large surround that lower distortion and enable greater high-frequency extension
Pricing of the Jamo Concert Series modesl ranges from $1,000 U.S. to $3,500 U.S. for a pair of floorstanding towers, $500 U.S. to $1,500 U.S. for a pair of bookshelf speakers, $700 U.S. to $1,400 U.S. for a pair of surrounds and $400 U.S. to $1,000 U.S. for a center channel.
The Jamo Concert Series are currently available.  Look for more information at: www.Jamo.com.
Comments are closed.