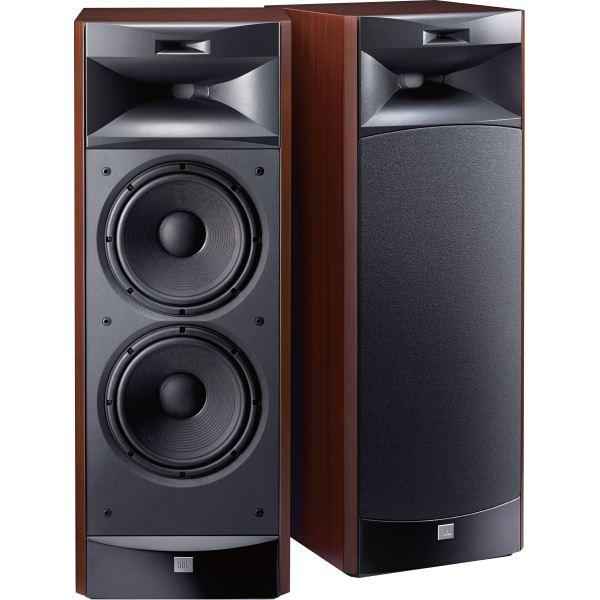 Harman JBL has just announced at CES 2013 their new S3900 loudspeaker entrant to their JBL Synthesis line of products.  The new S3900 is a three-way floorstanding tower design, which incorporates professional-grade drivers and components with the objective os providing musical realism.   The S3900 has been designed with the objective of meeting the needs of both the highest-quality stereo music systems or those of a JBL Synthesis multichannel home theater installation in left, right, centre channel application. 
Harman JBL has indicated that the S3900 shares technologies with JBL's flagship Project Everest DD67000 and Project K2 S9900 loudspeakers.  The S3900 has been created to provide dynamics, exceptional clarity, resolution, natural tonal balance and precise imaging of vocals and instruments in an expansive sound field.
The new S3900 is slimmer than the typical JBL Synthesis loudspeaker, measuring 39.6? high by 14.6? wide by 14.5? deep.  The S3900 embodies a core JBL design philosophy of combining the authority and impact of dynamic (cone) woofers with the effortless dynamic range, clarity and optimized dispersion of horn-loaded midrange/high-frequency and ultrahigh-frequency compression drivers. The JBL S3900 employs two cast-frame 10-inch pulp-cone woofers each incorporating dual 3-inch voice coils, high-power neodymium-magnets and other refinements. The dual-woofer configuration delivers the tightness and articulation of 10-inch drivers along with the powerful bass response of a larger driver cone area.
The S3900 utilizes a JBL 175Nd-3 midrange/high-frequency compression driver with a 2-inch AquaPlas-coated titanium diaphragm, loaded into a 90 by 60 degree BiRadial horn. The AquaPlas treatment maintains the superlative transient response of titanium while providing added damping and rigidity for more natural midrange and high-frequency reproduction. The 138Nd 0.75-inch pure titanium ultrahigh-frequency compression driver, which extends to beyond 40kHz, is mated with a 60 by 30 degree Bi-Radial horn to provide clear, open high-frequency response without strain or harshness.
The midrange/high-frequency and ultrahigh-frequency compression drivers are mounted in a single-piece dual-horn assembly made of JBL's acoustically inert SonoGlass® material. This configuration enables both drivers to be rigidly mounted in frequency-optimized, computer-designed Bi-Radial horns and precisely placed in their optimum locations. The result is accurate imaging within a naturally proportioned soundstage, with a smooth tonal balance both on- and off-axis across a wider listening area and a smooth sonic blend with the woofers.
Every aspect of the JBL S9300 is engineered to complement these superlative drivers. The S9300's computer-designed bass-reflex enclosure has a rear-firing port and is rigidly braced and precisely damped at critical points; all contribute to the speaker's high sensitivity, neutrality and freedom from coloration. Premium-grade materials and components are used throughout, from the internal wiring to the dual binding post speaker cable connectors that allow bi-wiring or bi-amping to ensure maximum performance in any system.
The S3900's elegant, classic visual appeal complements the most refined music and theater systems and living environments, with its furniture-grade cherry wood finish, subtly contoured horn drivers and front baffle and matte-black grille cloth and trim. The industrial design and wood finish of the S3900 also match the larger S4700 model introduced last year.
The JBL Synthesis S3900 will be available in February 2013 at a MSRP of $10,000 U.S./pair.  Look for more details on this product at: www.jblsynthesis.com.