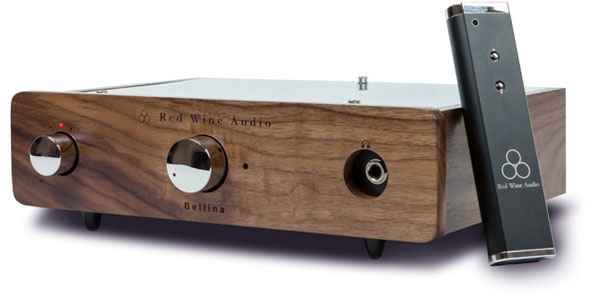 Red Wine Audio has began shipping its newly revamped product line of battery-powered purist hi-fi products.   The Renaissance Edition product enclosures offer a fresh, new look thanks to the fusion of traditional with modern design elements and feature hand-finished maple, cherry, or walnut solid-wood front & side panels, resulting in a timeless and organic look.
Almost all internal circuit boards have been redesigned for the Renaissance Edition release. That includes the Tube Stage, SMART board, amplifier stage for the company's popular Signature 15, plus others. The company has even updated Isabella, their flagship preamp, to use the highly regarded 6H30 "super tubes".
With the new lineup, customers gain flexibility on two fronts.  First, every component with a tube stage now affords customers the choice of two families of tubes (6922 and 12AX7) — giving customers more 'tube-rolling' options to season the sound to taste.  And the biggie: "We worked long and hard in the redesign to provide additional options for customers to integrate multiple component modules in a single enclosure," says owner Vinnie Rossi.  As an example, the revised Signature 15 Integrated (now called Signature 16) can be ordered with optional headphone support, with the same single-ended headphone stage found in any of Red Wine Audio's Renaissance Edition headphone amplifiers.
For more info, please visit www.redwineaudio.com