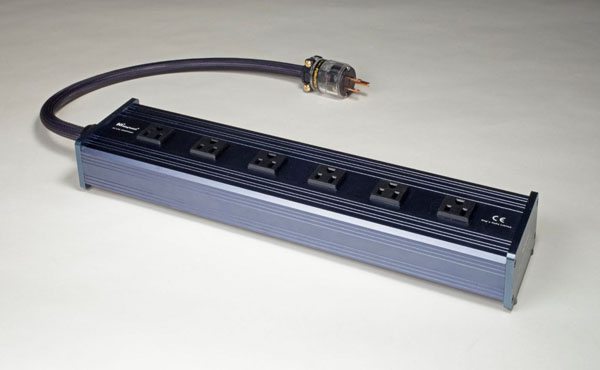 The King Sound Current Smoother KS-010 is a component that offers sophisticated electronic filtering technology.  It utilizes the same technology found in advanced medical equipment and voltage regulating principles normally used in laser devices.  The commonly used CRC (coil, resistor and capacitor) networks are not used in KS -010.  There is no hum or other noises normally associated with heavy coils.
A complex array of rearranged wiring circuit in the transmission line is employed to cancel noise and electrical interference.  The KS-010 provides excellent electrical isolation and stable A/C power without transient delays, phase errors or current limiting.  It also delivers unhindered A/C power to large power amplifiers. 
The unit is equipped with six isolated A/C outlets as well as cryogenically treated, high purity (99.999 %) OCC copper A/C cable and perfect-contact real copper A/C plugs.  The heavy gauge A/C power cable is double shielded against RF or EMF noise.
The KS -010 improves image stability, contrast and picture clarity of video components.  Audio components will benefit from a significantly refined sound, better defined spatial images, finer detail and well controlled bass.  The KS-010 has a well machined and rugged metal chassis, and is fairly compact in size and weighs much less than most A/C line conditioners that use heavy coils.
Retail price: $595.00 Canadian
For more info, please visit http://www.divertech.com/