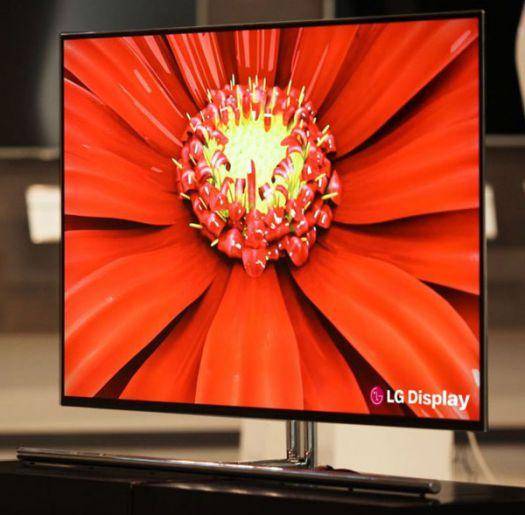 LG, has reportedly just announced that it will be launching a new 55" OLED (Organic Light Emitting Diodes) technology based panel. The new panel is set to be unveiled at CES in January 2012. Much smaller prototypes of OLED panels by other manufacturers have already demonstrated that OLED technology can provide brighter, more efficient, thinner, higher-contrast and faster images than current LCD or Plasma technologies.
OLED technology allows pixel colors to appear correct and undistorted to the viewer, even as the viewing angle approaches 90° away from direct viewing. Sony was the first company to develop an OLED television, back in 2007, the XEL-1 TV; however, high pricing and the small size prevented it being made available to typical consumers.
This new LG OLED product is reported to be a whopping 55" with a contrast ratio of 100,000: 1 and a thickness of only 5mm.
It is not expected that the new LG OLED product will become broadly available to the consumer market until at least 2013, at which time it will need to face improved versions of the current competing technologies.
Look for more information on this at: www.lg.com.