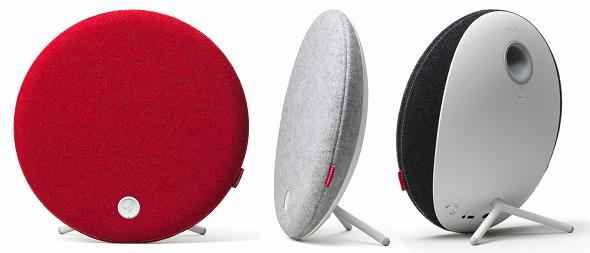 Libratone is a Danish-based audio product company focusing on wireless speaker products. New to the Libratone stable of products is their Libratone Loop – a versatile speaker with wireless AirPlay streaming. The Libratone Loop offers on wall and on a shelf placement, while being slim and stylish.
The Libratone Loop is dressed in Italian wool and has changeable covers in several vivid colours. Extra covers are sold separately to suit all tastes.
Also available in the Libratone AirPlay family is the Libratone Zipp, a portable, battery-driven speaker that goes where you go, the Libratone Live, a flexible sound system that adjusts to your lifestyle and the Libratone Lounge, a true hi-fi replacement for your living room.
The Libratone Loop is currently available for $499.95 / each. Look for more information at: www.libratone.com.