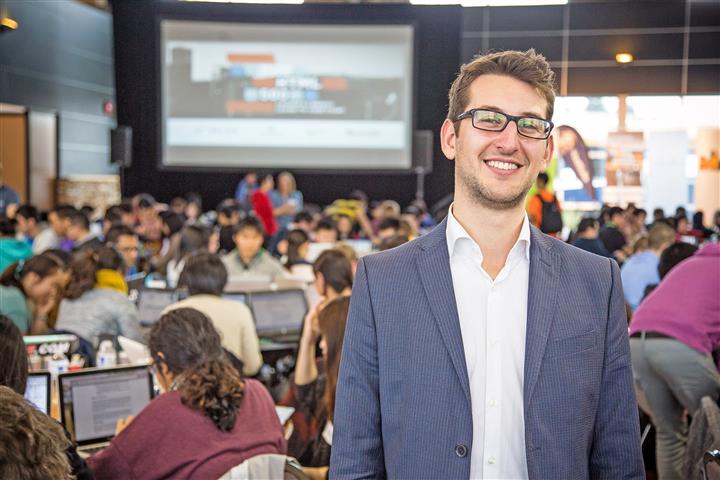 The HTML500, returns after a year hiatus, kicking off in Toronto on February 18th. 2500+ Canadians of all ages will participate in Canada's largest free learn to code event. With high industry demand and a coding labour skills gap predicted to hit 200,000 jobs by 2020, the HTML500 will provide free access for anyone looking to take ownership of their digital literacy.
With it's massively successful inaugural run in February 2014, the HTML500 has seen substantial growth with its expansion the following year to four cities and over 7000 on the waitlist. Over 50% of event participants were women. In 2017, the HTML500 will expand across Canada, with nine stops between February-April including; Vancouver, Toronto, Montreal, Calgary, Ottawa, Halifax, Victoria, London and Saskatoon, empowering over 2500 Canadians to create through code. Participants of all ages and walks of lives are welcome to attend the event.
Lighthouse Labs is the key driver behind the HTML500, and their mission is to empower the next generation of developers and transform the way tech education is delivered, which has culminated in the creation of the HTML500. "With digital and online technologies growing at an exponential pace, the next step is for us to start interacting with this digital world in a much more hands-on way by learning the basics of code. Because coding democratizes creation. Coding gives us the power to create things that can be shared with the world in an unprecedented way. This is why we created the HTML500," said Jeremy Shaki, Chief Talking Officer, Lighthouse Labs.
At the HTML500 Canada's top technology companies band together to promote digital literacy through teaching 500 attendees the basics of coding, including the creation of their own landing page, using HTML and CSS.
To sign-up for the coding event in your city visit www.thehtml500.com