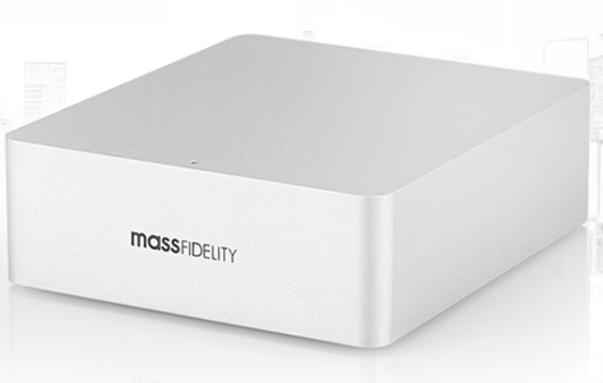 Mass Fidelity, a new Canadian manufacturer, has just announced the availability of its first product – a Bluetooth wireless hifi receiver named the Relay.  
Bluetooth connectivity technology has made its way into a plethora of smart phones, tablets and laptops thus, making it a desireable choice for transmitting music.  Bluetooth is simple to use, stable and requires no additional routers or apps.  The Relay can play music delivered to it from any Bluetooth-enabled device.  This allows music files stored on any Bluetooth connected device, as well as music streaming services such as Pandora and Spotify, internet radio stations, podcasts or music libraries that are accessible via that connected Bluetooth device to be accessed.  Simply, any music you can access via your Bluetooth enabled phone, tablet or laptop can be played on your music system via the Relay.   
The Relay, unlike many Bluetooth receivers, has also been developed as an audiophile-grade component with a proprietary topography and firmware as well as premium components such as a Burr-Brown digital-to-audio converter (DAC) to raise the performance envelope.
The Relay is currently available at a MSRP of $249.  Look for more information at: www.massfidelity.com.