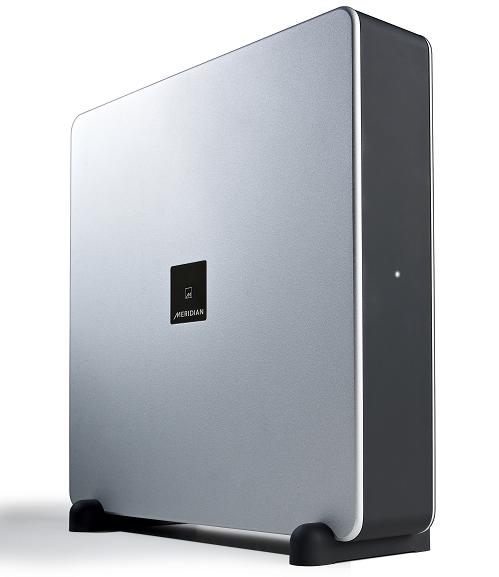 Meridian Audio has just announced that its current Media Core 200 Digital Media System will now offer increased storage capacity as well as improvements to its audio performance. The Media Core 200 when combined with Meridian's Core Control App for iPad provides a comprehensive, high performance, digital media system with sufficient capacity to store most users' entire music collections.
The Media Core 200 is compact and virtually silent system that requires only a user-selected controller to perform. Operation is possible by any network-based control systems available, including Meridian's Core Control App for the iPad or iPhone, a computer running the Control PC or Control Mac application, or a Meridian controller such as the Control 15.
At the heart of the Media Core 200 is a new 1TB hard drive (increased from 500GB), which now allows for storage of approximately 2,000 albums in pristine CD-lossless quality.
Key Features:
– Internal 1TB drive.
– Simple connection and setup
– With Internet connection, ability to manage and enjoy streamed audio services, including Rhapsody
– Ability to import your existing digital music library – for example from iTunes.
– Full integration with Meridian audio systems as well as ability to be networked to any other Meridian product for extra storage or zones.
– Fanless operation for minimum noise level
– Integrated single-zone audio renderer featuring a full suite of Meridian's Resolution Enhancement DSP technologies, delivering high-quality via analogue, S/PDIF digital and SpeakerLink outputs.
The improved Meridian Media Core 200 Digital Media System is currently available at a MSRP of: $4,000 U.S. Look for more details at: www.meridian-audio.com.