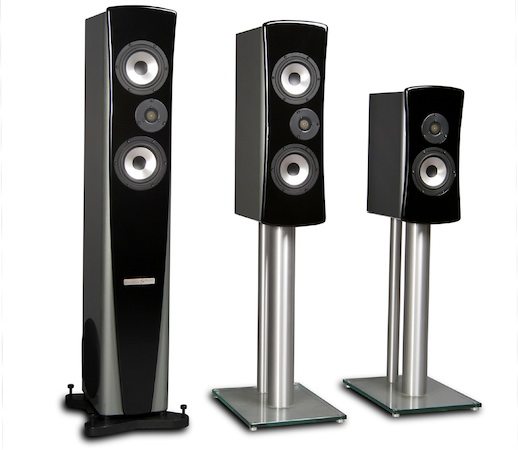 Genesis Advanced Technologies, has just announced three new and improved models in their Genesis 7.2-series of high-end stereo loudspeakers. Dealers and distributors were given a sneak peak of the smallest model – the Genesis 7 petite (G7p) at the CES Show in Las Vegas this past January.
The Genesis ribbon tweeter is a ring-ribbon radiator that was incorporated to provide excellent dispersion. The tweeter has improved linearity in its low-end response, and also more extended high frequency response from 36kHz to 40kHz. The mid-woofer has been redesigned with lower moving mass to provide better dynamics in the mid-bass and greater clarity in the midrange.
With the ribbon tweeter and titanium mid-woofer, the Genesis 7-series it said to play delicately with full detail retrieval at low volumes. There design allows for easy placement in smaller spaces, while providing sufficient bass for a full orchestra.
MSRP on the Genesis 7-series are as follows:
7.2petite (G7p) $2,950 U.S.;
7.2convertible (G7c) $3,950 U.S. and;
7.2floorstander (G7f) $8,950 U.S.
All models are finished in a high-gloss black/titanium.
For more information please see: www.genesisloudspeakers.com