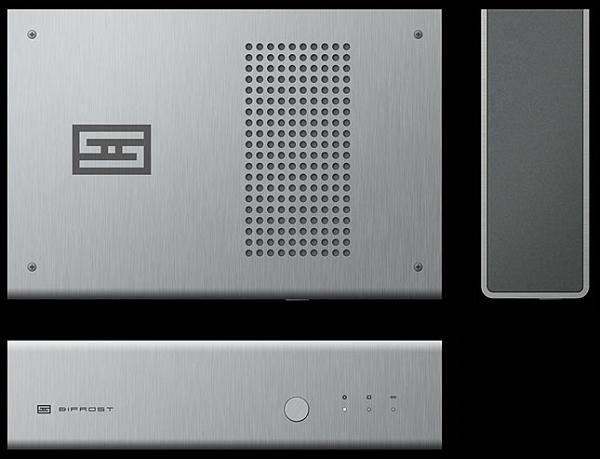 Schiit Audio, has just announced the introduction of their new Bifrost, their first standalone DAC, which is claimed to be "the world's most affordable fully upgradable DAC". The new Bifrost DAC features a modular design with upgradable USB input and DAC/analog output boards, giving the buyer some future-proofing.
The Bifrost, though value priced, is packed with advanced features and high-end components, including the AKM4399 32 bit D/A converter, a fully discrete analog section, a sophisticated bit-perfect clock management system, asynchronous USB 2.0 receiver implementation that offers 24 bit / 192 kHz playback from both Windows and Mac computers and a low-jitter SPDIF receiver that is also 24 bit/192kHz capable.
Bifrosts ordered without USB can be upgraded to add the USB input at any time with a $100 board, thanks to its upgradable design.
Schiit Audio will make selected upgrades available for Bifrost when there are meaningful changes in USB or D/A conversion technology. Bifrost owners will have the option of sending in their DAC to Schiit to have them upgraded or completing a DIY upgrade using Schiit supplied parts and instructions.
Bifrost is the first in a planned line of three Schiit DACs, including a step-up model with balanced outputs as well as a high-end performance basted model. All models will offer upgrade plans or options.
Schiit Audio announced pre-order availability today for Bifrost, at a retail price of $349 U.S. (without USB 2.0 input) and $449 U.S. (with USB 2.0 input) via the Schiit Audio online store or through select international distributors and US dealers.
The new Schiit Audio Bifrost DAC is scheduled to begin shipping on August 31, 2011.
More information at: http://schiit.com