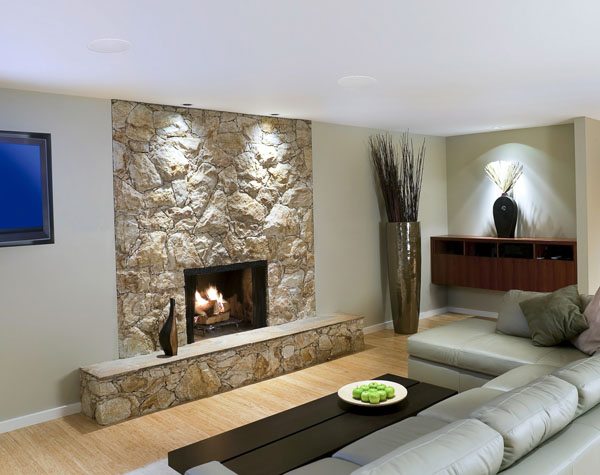 Paradigm Electronics has just announced the new Designer Series, a breathtaking overhaul of the company's beloved AMS, SA and Signature in-ceiling architectural speakers that includes a number of performance and aesthetic enhancements. Speakers in all three lines now feature new low-profile bezels for a cleaner, disappearing aesthetic, and newly redesigned scrims that are more sonically transparent than ever before.
Under the hood, all three Guided Soundfield Models (AMS-150R-30, SA-15R-30 and SIG-1.5R-30) now feature the same low-density NLC Non-Limiting Corrugated thermoplastic elastomer surrounds as Paradigm's highly lauded Signature Series floorstanding, bookshelf, and center speakers. The new surrounds deliver vastly improved damping of vibrations and resonances and increased peak-to-peak excursion. Combined with a new motor structure including a three-split voice coil, thicker top plate, and much larger ceramic/ferrite magnet, has resulted in a speaker that plays +3 dB louder with more clarity at higher output.
Other improvements include new convex grilles for stereo/mono models (AMS-150R-SM and SA-15R-SM), which minimize edge diffraction and allow for much wider sound dispersion. This is an especially important feature since in-ceiling models are not installed to accommodate a "sweet spot", but rather a larger listening area.
Marine models in the AMS line received several upgrades making them an ideal option for boats, pools and anywhere moisture or weather poses an threat. Neodymium grille magnets provide better adherence in all weather conditions, while all three marine models (AMS-100RX, AMS-150RX and AMS-150RX-SM) now feature more corrosive resistant stainless steel, as well as improved drainage channels for enhanced performance, reliability and longevity.
Paradigm Designer Series in-ceiling speakers are now available now. Model lineup and US pricing for the series is as follows:
AMS-100R: $219/ea
AMS-100RX: $299/ea
AMS-150R: $299/ea
AMS-150RX: $369/ea
AMS-150R-SM: $399/ea
AMS-150SQ-SM: $399/ea
AMS-150R-30: $429/ea
SA-10R: $399/ea
SA-15R: $499/ea
SA-15R-SM: $549/ea
SA-15R-30: $649/ea
SIG-1.5R: $799/ea
SIG-1.5R-30: $999/ea
For more information, please visit www.paradigm.com.