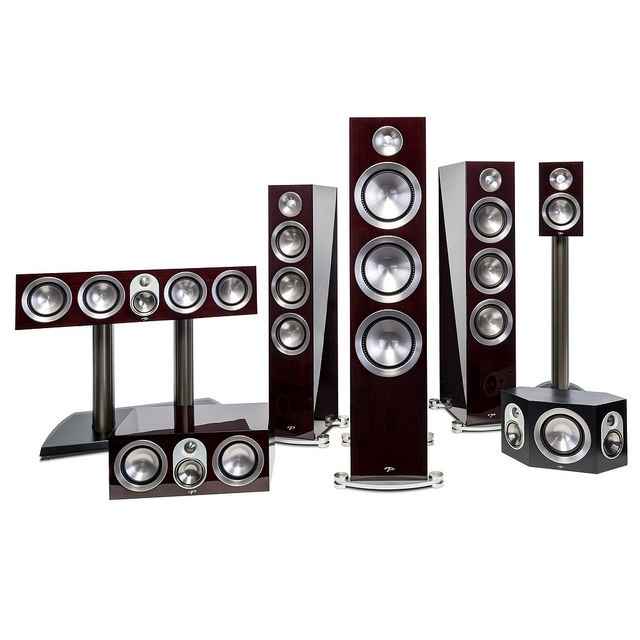 Paradigm has just announced a new loudspeaker series – the Paradigm Prestige Series.  Incorporating new technologies with smart engineering to deliver the highest level of performance value – the new Prestige Series, completely crafted in Canada, is set to make an impression.
The new Prestige Series harnesses new cutting-edge technologies, like a Perforated Phase-Aligning (PPA) Tweeter Lens that protects the delicate S-PAL tweeter dome and acts as the Phase Plug that blocks out-of-phase frequencies, resulting in smoother, extended high frequencies with incredible detail and higher output.
The new series is designed, engineered, and fully crafted in Canada that ensures precise workmanship of the non-resonant cabinets straight through to the new beautiful premium-grade finishes.
For the greatest quality control, Paradigm builds its drivers in-house, which guarantees the consistency and precision engineering that goes into the midrange and bass drivers.
Prestige Series loudspeaker cabinets are flawlessly wrapped with real walnut hardwood and offered in a variety of beautiful premium-grade finishes: Walnut and Black Walnut have a smooth satin finish with distinctive wood figuring.  Midnight Cherry and Piano Black feature a luxurious hand-rubbed, high-gloss finish.
There are five models in the Prestige Series lineup: three floorstanding speakers (Prestige 95F, 85F & 75F), two center channels (Prestige 55C & 45C), one surround channel (Prestige 25S), and one bookshelf speaker (Prestige 15B).
All Prestige Series models will start shipping in Q4-2014 at a soon to be announced MSRP.  Look for more details at: www.paradigm.com.
Comments are closed.