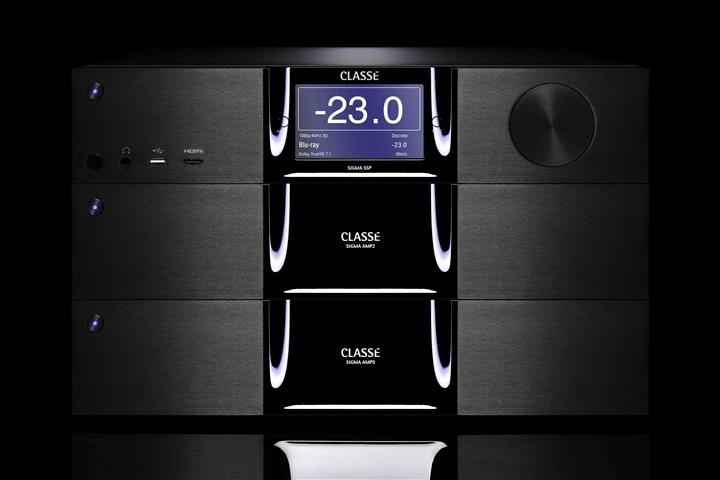 Classé has just revealed a new Sigma series of components, featuring a 7.1 channel Surround Sound Preamp/Processor, called Sigma SSP and two amplifiers, the AMP2 and AMP5, rated at 2x200W and 5x200W into 8 ohms respectively.  The goal of this series is to offer affordable products that deliver a truly high-end sound.
The Sigma SSP has been optimized as a high-performance stereo preamp/processor with video switching, multichannel processing and bass management included. Connections for USB and Ethernet streaming augment the basic HDMI, coax and optical digital inputs. Balanced and single-ended analog inputs, including an optional phono stage, make the Sigma SSP a truly versatile preamp/processor.
The amplifier models are derived from the company's breakthrough Delta series CA-D200; a Class D topology that addresses the problem of dead-band-time—the time when both halves of the amplifier are off—once thought to be the Achilles' heel of Class D designs. The Classé solution achieves an astonishingly low 3 nanosecond dead-band-time, dramatically lowering distortion and enabling numerous other design advantages. The result is said to be superbly musical sonic performance along with other class D benefits like small size, low heat dissipation and high efficiency.
The Classé Sigma series will be available starting in October.
Sigma SSP            $5,000 USD
AMP5                 $5,000 USD
AMP2                 $3,500 USD
For more info, please visit www.classeaudio.com
Comments are closed.