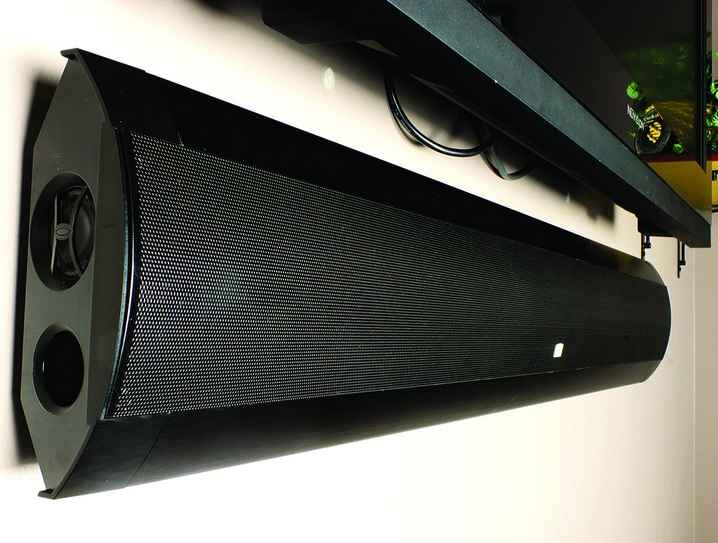 Phase Technology, an MSE Audio brand, has just announced that that their new Teatro TSB3.0 soundbar with features left, right and center channels paired with two SFE Spatial Field Expanders.  The Teatro TSB3.0 is designed to deliver a wide, dynamic and enveloping front stage in an attractive, slim enclosure.
The Teatro TSB3.0 is a passive soundbar that has a nominal impendence of 8 ohms, allowing to be powered by just about any AV receiver.  The soundbar uses dual 3" mineral filled polypropylene drivers, ultra-long throw woofers with rubber surrounds and a ¾" silk/synthetic blend soft dome tweeter per channel. SFE 1" full-range inverted aluminum drivers are mounted on the sides.  Utilizing PhaseTech's proprietary EVT (Enhanced Voice Technology) that can be activated via a front-panel switch, frequencies that predominate human speech are accentuated to provide crisp, clear dialogue in even the most challenging mixes.  Phase Technology's signature Absolute Phase crossover network ensures phase matching across all drivers.
The TSB3.0's extruded aluminum, ported, mono-frame cabinet has a curved profile with a depth of only 1.5 inches at the edge to a maximum of 2.5″ at it's centre.  At 43" wide, it is well suited to a multitude of screen sizes and with a powder-coated steel grille, it looks stylish, while being durable.  The speaker comes with the necessary accessories for wall-mounting as well as tabletop positioning.
The Phase Technology TSB3.0 has a MSRP of $738 U.S.  Look for more details at: http://www.phasetech.com/
Comments are closed.